I'm thrilled that I'm pregnant with my second baby.
I gave birth to my son, Charlie, over two years ago while living in London.  I was one of lucky ones, I crossed into the unknown territory of motherhood with a new-mum army by my side.
We met in the middle of summer in a stuffy meeting room with no air-conditioning.
I had no idea the pregnant strangers sitting next to me during dull Wednesday night ante-natal classes would become like family.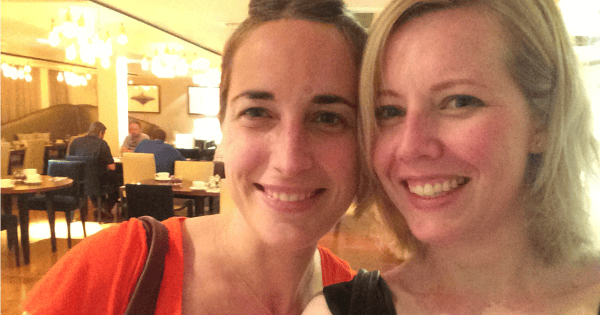 It didn't happen right away but eventually our small-talk over biscuits turned into a life-line for me.
The first time we met up after we all had given birth to our babies some of us could barely walk.
My newest friend confessed her two-week-old dummy guilt and the newest people in my life became my closest confidants. These new mums were kind enough to laugh and listen to my worries and share their own.
We went from letting our babies crawl on my lounge-room floor in the winter to meeting up in Hyde Park in the summer.
My maternity leave was a walk in the park because of them. Coffee in the Autumn and baby-free night's out in the Spring. I had a four seasons of Monday to Friday support as we watched our babies grow.
Listen: How to make an adult play date? (post continues after podcast)
My new mum friends understood how hard it was to shower and show up somewhere, on time, or go to the bathroom alone.  We went to art galleries together and saw little art.  Being out of the house before lunch was achievement enough.
As a brand new mum, I made friends at the community centre, at the park - I felt like I had a new mother tribe with me.
Now I am facing being a second-time mother - without them. How will I do it without my new mum gang? Who else is going to listen to jokes about sore nipples?