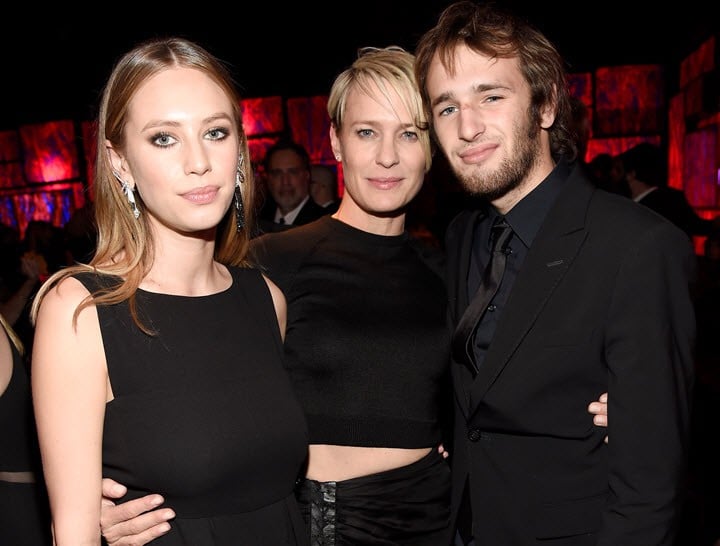 This is not an isolated case.
Shocking news: the children of attractive celebrities resemble their parents.
The latest celebrity offspring to display this unusual trait are Dylan and Hopper Penn, the children of Robin Wright and Sean Penn.
Fortunately for model Dylan, 24, she's taken after her slender blonde mother, which has enabled her to explore the totally unexpected fields of acting and modelling.
Hopper Penn, 22, has inherited his father's character-actor's nose and apparently his temper – the fun father-son duo were involved in a verbal altercation with an African-American photographer and were filmed hurling homophobic and racial slurs at him.
Lovely.
According to IMDB, Hopper Penn has starred in the MTV series Viva La Bam, and most recently a short film called The Men of Santa Muerte.
Sean Penn, 54, and Robin Wright, 49, divorced in 2011.
She's gone on to star in the massively successful House of Cards with Kevin Spacey, and recently launched a sleepwear line with her daughter called Pour Les Femmes. The new business aims to help impoverished women in the third world.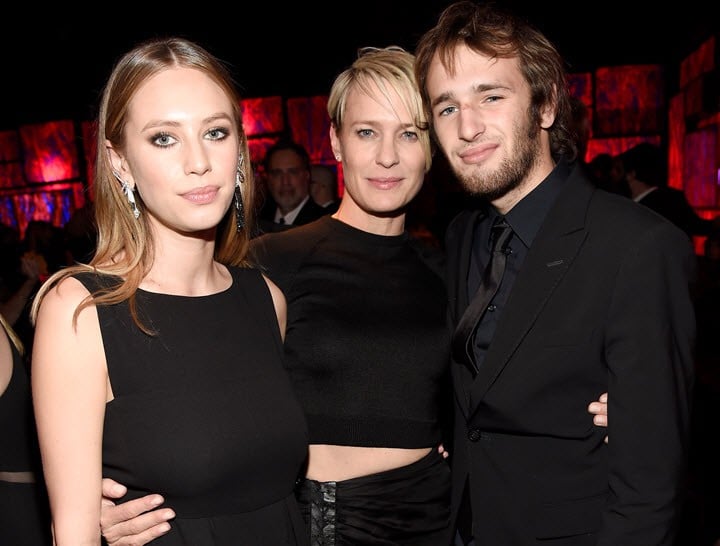 She's engaged to actor Ben Foster, 34. Respect.
Sean Penn is now dating actress Charlize Theron. Also respect.
See more of this phenomenon….
Read more about people whose parents are famous…

Ricky Martin talks crying children on The Voice Kids.

Paris Jackson is now 16 years old and definitely part of the selfie generation.

Dad, you're so EMBARRASSING. Even when you're a Beckham, the struggle is real.