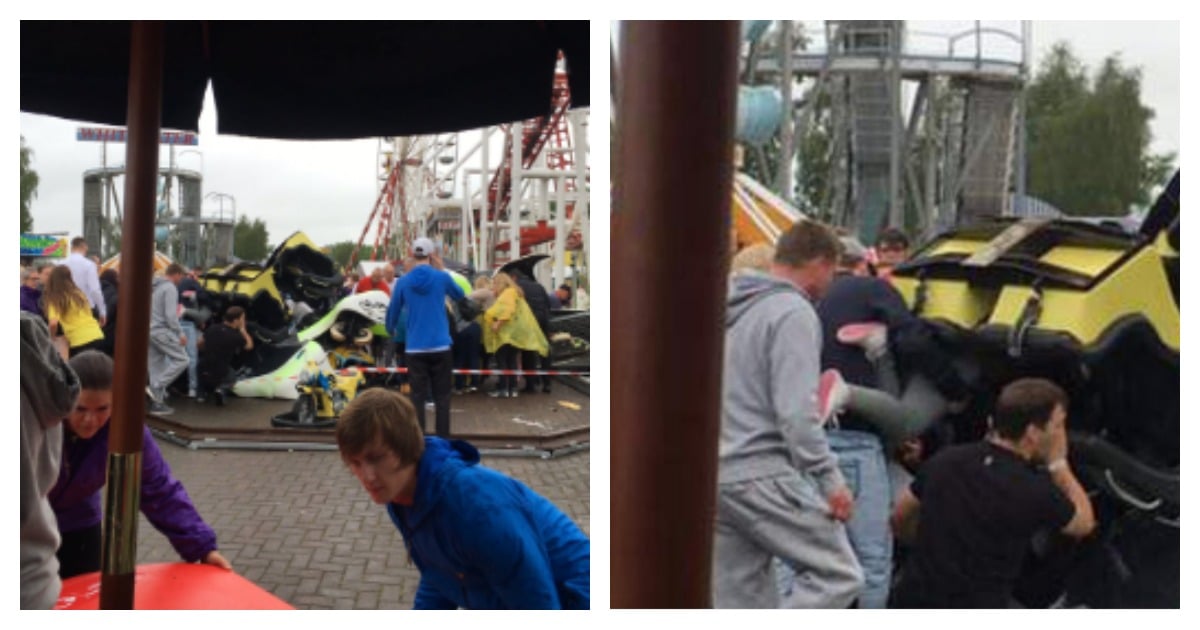 Ten people have been injured and several were trapped 'upside down' after a rollercoaster derailed at a theme park in Scotland, plummeting nine metres onto a children's ride below.
Witnesses said the 'Tsunami' ride flew off its rails at the M&D's theme park in Motherwell as it whipped around a corner, The Daily Record reported, resulting in aftermath  that looked 'like something out of a horror film'.
Two adults and eight children were taken to local hospitals to be treated for injuries and witnesses say many of the passengers were still trapped 'upside down' after the crash.
"Literally got off the Tsunami at M&Ds and then walking past and the next lot of people get on and the full thing goes off the tracks," Katie Burn wrote on Facebook.
"Honestly never been so scared in my life, with this whether they should not be on. Kids and adults are still on it upside down, it's like something out a horror film, children crying and everything."
A group of fathers reportedly worked desperately to free the children.
"I was queuing with my kids to go on the water slide when two security guards raced past and then people starting shouting that the rollercoster had come off the rails," one father said.
"It was an unbelievable sight, seeing the full carriage upside down, on top on where those toddlers cars are parked."
Other witnesses began using social media such as Facebook and Twitter to share their vision of the horror.
"It was terrifying I was there with my daughter and three nieces when it happened. The kids were frantic we're all very shaken. My prayers are with all the poor people involved " Witness Laura McWhinnie posted on Facebook.