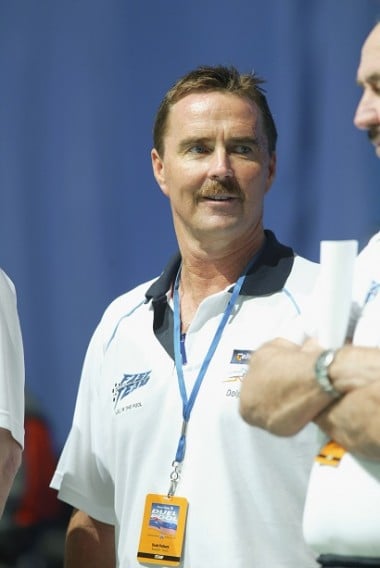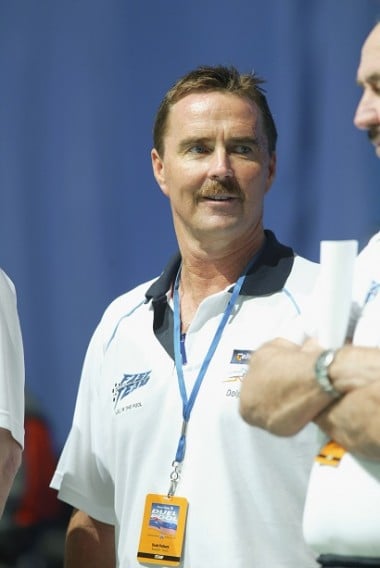 Warning: This post contains details of sexual assault and could be triggering for some readers.
UPDATE:
Shocking new claims have emerged in the controversy surrounding former head coach of the national women's swimming team Scott Volkers.
As the Royal Commission into Institutional Responses to Child Sexual Abuse continues to investigate why charges against Volkers were dramatically dropped in 2002, alleged victim Julie Gilbert has spoken out about her experience on ABC's 7:30.
"I was absolutely gutted. I could not believe that they wouldn't believe me," Ms Gilbert said.
"I think that they looked at him as a high-profile swimming coach and that we were nobodies and that all we wanted to do was to ruin his reputation," she said.
"We were regarded as the three worst people in Australia the next morning. How dare we come forward and make these allegations."
Ms Gilbert told 7:30 Volkers first began to abuse her when she was injured.
"He'd take me to a sauna and that that would help, hopefully, make me feel better. But of course, from that, it led to inappropriate massage," Ms Gilbert said.
"He was living at the pool in a caravan at that time and he asked me to go to his – onto his bed… This is not a sports massage," she said.
"I mean, a sports massage is your shoulders, it's out in the open, it's not hidden behind a closed door and it's certainly not on the coach's bed."