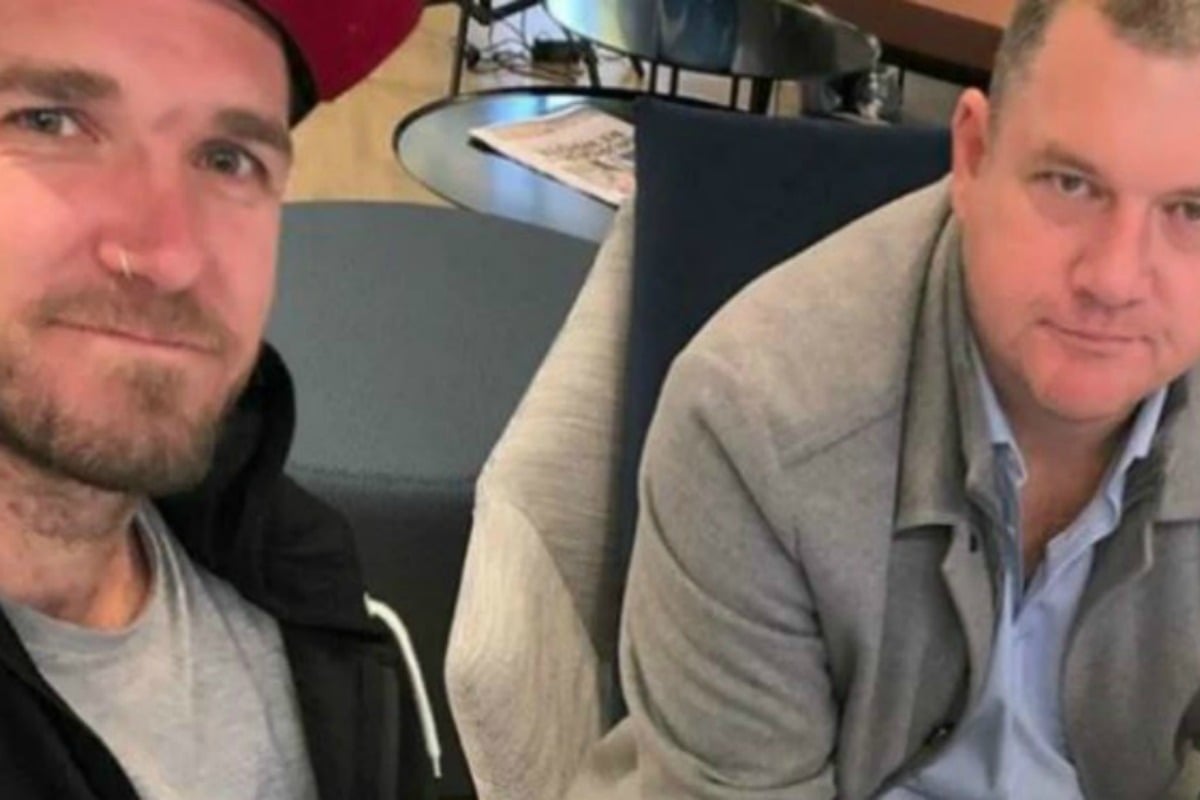 Content warning: This post discusses violence against women and may be triggering for some readers. 
Six weeks ago, Scott Cummings and Dane Swan had one of Australia's most popular podcasts.
Hump Day with Scotty and Swanny was a regular in the top 20, with the two former AFL players discussing what they summarised as "footy and life". The show was co-hosted by Ralph Horowitz, a former producer of The AFL Footy Show, and over 22 episodes, they touched on topics from what makes a good coach to what it's really like being on a reality TV show.
But in early July, the hosts announced they wouldn't be making any more episodes.
A tweet from the show's account confirmed the show was over. "It was fun while it lasted," the post read.
22 weeks of laughs among ourselves and ppl who chose to listen and be part of it. Thanks very much everyone. It was fun while it lasted ???? #humpday #scottyandswanny #thanksandgoodnight https://t.co/m1mBf7LXyC

— @swannyandfriends (@swannyfriends) July 2, 2019
Cummings had lost his radio role with 3AW Football, after comments made on the podcast two weeks earlier.
"Although the comments were never aired on 3AW, we believe there is no platform appropriate for such remarks," read a statement from 3AW. "Sexual assault is never a laughing matter. Jokes about sexual assault are never OK."
He was also sacked from the TV show Footy WA, produced by Crocmedia.
"The comments made on Scott and Dane's personal podcast are abhorrent, and completely inconsistent with our businesses values and respect for women and standing up against sexual abuse in society," Crocmedia CEO Craig Hutchison told the Herald Sun.
Those "abhorrent" comments were made in the context of a discussion on the show about sex terms, which involved the three men looking up their names, paired with the word 'dirty,' on the website Urban Dictionary.