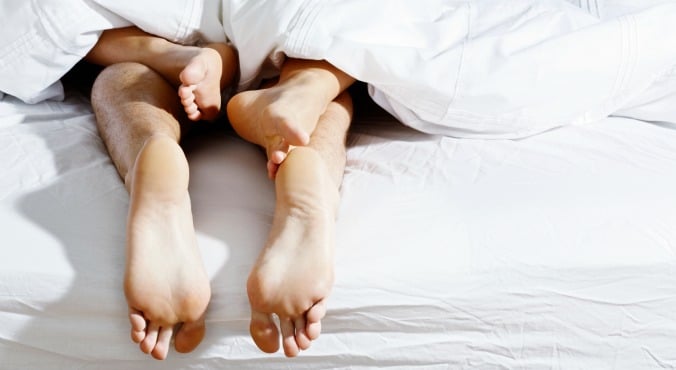 Image: iStock.
Thought the holy grail to a great sex life was all about what you did in the bedroom? According to new research, it has more to do with your kitchen antics. No, we're not talking spontaneous trysts on the kitchen tiles.
A new study published in the Journal of Family Psychology has found couples who share household chores have more frequent and satisfying sex. Yes, cleaning is now a legitimate form of foreplay.
The study looked into associations between male partner contributions to housework and couple sexual satisfaction and frequency, following over 1200 couples for a period of five years.
Researchers from the University of Alberta found that even if men did the largest amount of housework that didn't necessarily equate to more sex – it was all about how equally responsibilities were distributed between partners.
(Watch relationship expert Dr Nikki Goldstein answer the number one questions couples ask her. Post continues after gallery.)