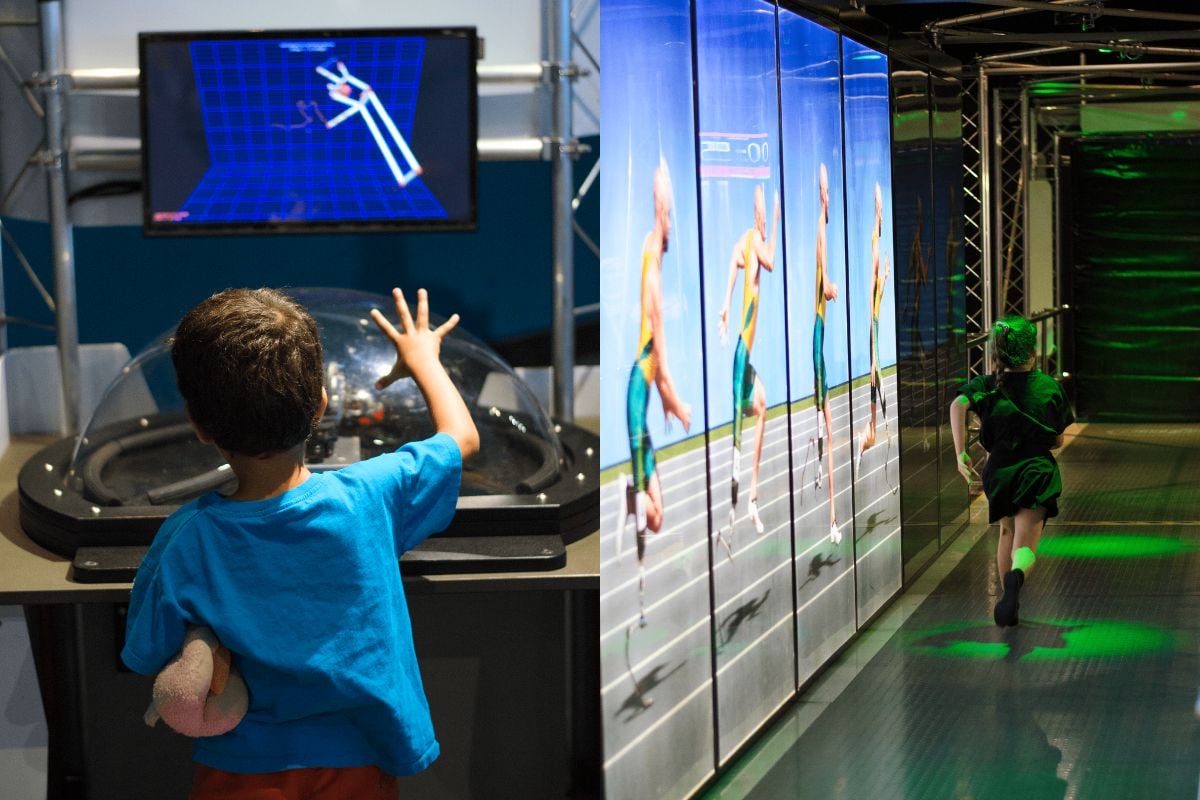 In the '90s, school classes about science and technology didn't mean much more to me than bunsen burners, an uninterested teacher, and copious amounts of theory.
As technology now powers every corner of their worlds and STEM is widely encouraged and celebrated, my daughters' experiences are very different – they are absolutely fascinated by it all.
As a competitive sprinter, my 12-year-old is all about ways to improve strength, wind resistance and performance. My 3-year-old has found her voice, so she loves anything that projects and amplifies it.
Honestly, the light in their eyes when they discover something new is everything.
Many kids have a much better grasp of technological possibility than most of us ever did because they are encouraged to question anything and reimagine everything.
This is exactly why the feature exhibition Human Potential at Perth's esteemed Scitech Discovery Centre is the perfect family day out to explore the "why's", take part in the "how's", and to take in the wonder of how the "what if" can always become a "what now"?