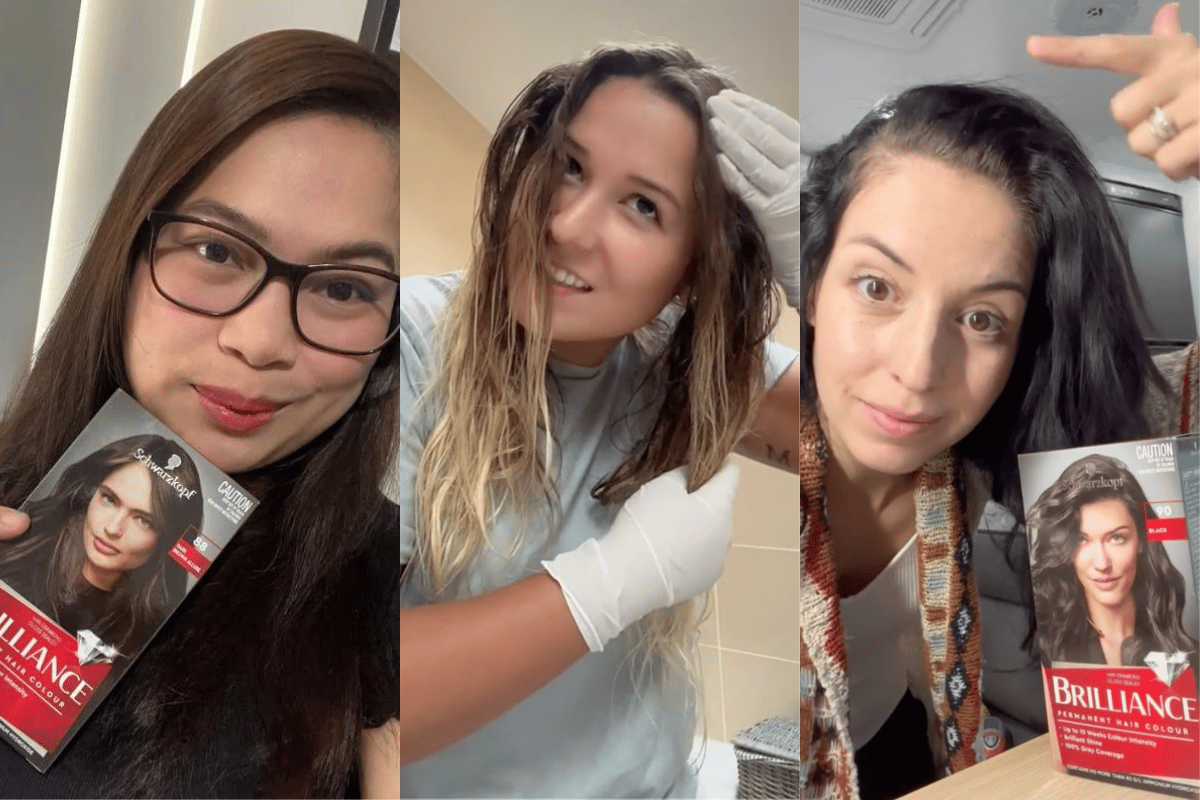 A good hair day honestly means a great day.
But with the growing cost of living (sorry for bringing it up), our hair doesn't always make the cut.
See, we've all been guilty of stretching time between haircuts, enduring split ends and overgrown roots, as our boujee pampering sessions become a cost that we just can't afford (at least not until the next payday).
When it comes to dealing with the complex realities of our hair, there are those of us in 'committed relationships', the 'not so loyal', and finally, those who change their hair with every breakup (it's complicated…).
But despite our hair status, there is no ignoring when our hair goes off-kilter. So, when there are beauty dupes, shortcuts, or haircare tips that save money, time and effort – we feel the need to share it with the group.
DIY hair colour is the beauty industry's best shortcut and for good reason – it's unbelievably cost-effective and now, easier than ever to use and slots right into your routine.
Schwarzkopf Brilliance has high quality, but gloriously savey, at-home products that do all the heavy lifting to deliver long-lasting colour and brilliant shine. What more could you want?
The range offers 27 permanent hair colour formulas, from brunette to their signature red and purple shades. All products deliver up to 10 weeks of colour intensity and come with a Diamond Gloss Sealer post-colour treatment, infused with keratin and apricot kernel oil for stronger, healthy-looking hair. It locks in the colour pigment and helps the colour stay vibrant for longer.
And if we're girl mathing this one ($22!!!!), it's basically... well, free.