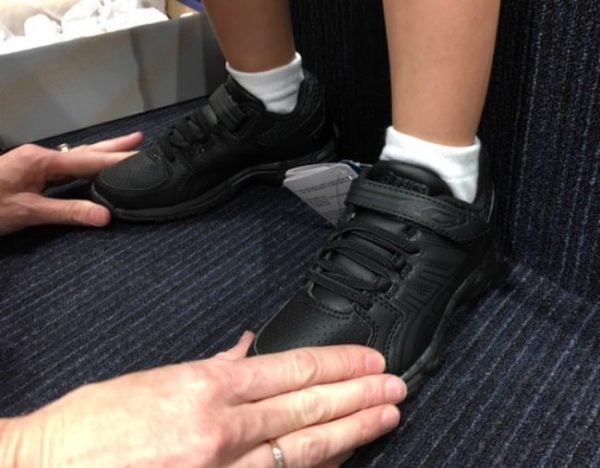 Feet are, in a quite literal sense, the foundation for our lives. They are the base on which our body is built, our touchstone with the world. So, particularly in our formative years, what we put them in matters.
Kids starti ng school is a tremendous milestone, and we want to get them off on the right… foot. Which means they need the right shoes.
They spend all day in them, and if they're not the right fit, well, let's face it, they'll probably end up being failures at life. So let's get this right, people.
I had so many questions when I went to get my son's shoe fitted for his first year of school. Should I buy one size up to account for growth? Is his arch properly supported? How do I buy shoes that'll actually last the year?
I consulted a children's fitting specialist at Shoes & Sox and clued myself up on all the unknowns – here's what I found out.
1. Humans are better than machines.