A primary school in Wales is under fire after its students were sent home with a note explaining that their school Christmas celebrations had been cancelled.
The reason? The school missed its attendance target by… 0.6 per cent.
"We have checked our attendance this afternoon and we have managed to reach 94.4%," a letter sent home with the children of Tredegar Park Primary read.
"This is a great effort by everyone, however as we have not met our 95% target, we cannot go ahead with the parties in school tomorrow."
Parents were told not to panic, as teachers would "make the last two days of terms as fantastic and fun as possible for our terrific children."
Mother Suzanne Degroot, who shared the note on Facebook, said she was willing to protest the decision by taking party food to the school's gates.
LISTEN: Some magical ideas for Elf on the Shelf. Post continues after audio. 
"Tredegar Park Primary School should be ashamed of themselves… cancelled the little ones Christmas party because they tried to bribe a party with high attendance & was just under in getting it," Suzanne wrote on Facebook.
"Whoever OK'd this should be thoroughly ashamed of themselves."
Other parents slammed the school on social media, calling the head of the school a "Scrooge".
"[It would] be interesting to know if the school set out the consequences of failing to reach the 'target' at the start of the school year…?" one parent wrote, while another said, "everyone is entitled to a Christmas party".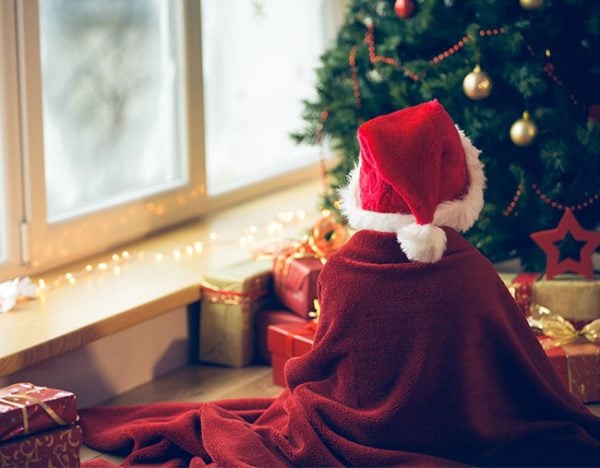 "They are children, they look forward to these things and to have it taken away from them is beyond belief," one mother shared on Facebook.
The school's headmistress Jenny Thomas has since clarified that the parties would still be taking place - just without extra "treats".
"After we sent the letter home to parents yesterday we realised it was misleading so we have sent a clarification," she said in a statement to The Sun.
"We apologise for the misunderstanding but it is disappointing that some people have resorted to social media instead of discussing this with the school.
"Tredegar Park Primary School would like to make it clear that Christmas parties are taking place today and tomorrow for all pupils.
We went to see a special visitor this morning. ???????? We were all on the nice list! RA-Reception @TredegarParkPS pic.twitter.com/JyEEXlQCdG

— TredegarParkPrimary (@TredegarParkPS) December 20, 2017
"Christmas is an important part of life at Tredegar Park Primary School and the children have had a brilliant fortnight to end the term which has included plays, concerts, a visit from Santa and a Christmas fair – where pupils enjoyed throwing snowballs at me.
"Each year we speak to the junior-aged children about fun challenges to raise rates of attendance and agree on additional treats if the target is exceeded.
"Children and parents are made aware these are on top of the normal celebrations.
"This term, as we just failed to reach the target, they will not receive these extra treats but the usual Christmas parties are going ahead."
Listen to the latest episode of Mamamia's parenting podcast, This Glorious Mess: