It's been almost a month since Schapelle Corby last saw her long-term boyfriend Ben Panangian and distance is getting to the Sumatran paddleboarder.
"It is lonely with her not here," the 36-year-old told New Idea.
In an interview with the magazine published this week, Panangian – born Bernard Simanjuntak – shares what it has been like to be apart from his girlfriend of 11 years.
Listen: What is Australia's fascination with beautiful women in prison?

Both convicted of drug offences, the pair met in Bali's Kerobokan prison in 2006 and formed a relationship, which was allowed to thrive as Corby lived in Indonesia on parole following her 2014 release.
Since the 39-year-old returned to Australia on May 27, however, things have been tough for Panangian, especially considering the uncertainty surrounding their future.
"I really hope we can see each other again in the future, but we don't know. It's all uncertain and so it's difficult to make any plans," he told New Idea.
While Panangian said he and Corby hadn't spoken of marriage or kids, he knew that was something they would discuss once they're reunited.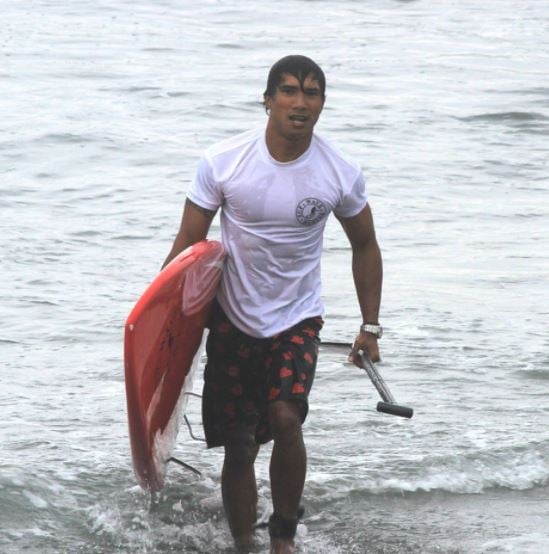 "We dream of getting back together."
This will, of course, be a challenge for the couple - Corby's conviction means she isn't allowed to return to Indonesia, while Panangian's drug convictions could stop him from entering Australia.
The pair may end up meeting in a third country that will accept them both.
In the meantime, Panangian is keeping busy working as a stand-up paddleboard instructor and focussing on his business.