Tina Fey as Sarah Palin. Kate McKinnon as Hillary. Alec Baldwin as the President. Now Saturday Night Live has served up another impressive impression: Scarlett Johansson as Ivanka Trump.
While hosting the legendary sketch show this weekend, the Hollywood actress stepped into the (no doubt perfectly polished) shoes of the First Daughter for a mock television commercial.
A glitzy, glamours perfume ad-parody for a faux fragrance inspired by Ivanka: "Complicit – the fragrance for the woman who could stop all this, but won't."
The hilarious skit takes aim at the 35-year-old businesswoman's silence in the face of her father's controversies.
Johansson sashays through a lavish ballroom in a golden gown, turning partygoer's heads as the breathy voiceover says: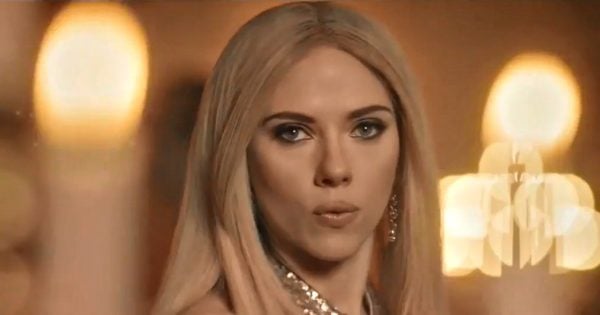 "She's beautiful, she's powerful. She's complicit.
"She's a woman who knows what she wants and knows what she's doing.
"A feminist, an advocate, a champion for women. But...like, how?
"She's loyal, devoted, but probably should have bounced after the whole Access Hollywood bus thing. Oh well."
Is it time to stop shouting? Living peacefully in the time of Trump. (Post continues after podcast.)

It's no the first time Johansson has played the role on SNL.
The 32-year-old made an appearance as Ivanka on a 2007 spoof of American talk show Live With Regis and Kelly in which she spoke of a recent Trump family holiday.
"We spent ten whole days on one of my dad's construction sites in Orlando," she said.
"We walked around with hardhats on and Dad pointed out our weaknesses. It was so much fun."