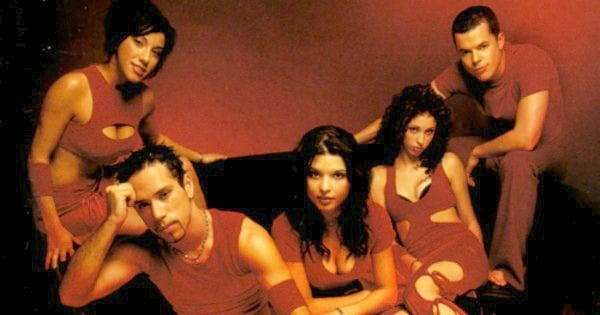 First we had Bardot, the beautiful girl band who burst onto our TV screens and into our hearts. They took out the first season of Popstars and released one of the greatest songs of our time: Poison.
We thought we had reached the pinnacle of music when Bardot came along. That is until the following year, when Channel Seven gifted us with a spectacular band that featured both women AND men – Scandal'us.
The band – which included Tamara Jaber, Daniela Scala, Jason Bird, Simon Ditcham and Anna Belperio quickly rose to the lofty heights of the Australian music industry. They took home an ARIA award for the cult classic, Me, Myself and I, a song that was destined for So Fresh: Hits of Autumn 2001 from the moment it hit the shelves in April 2001.