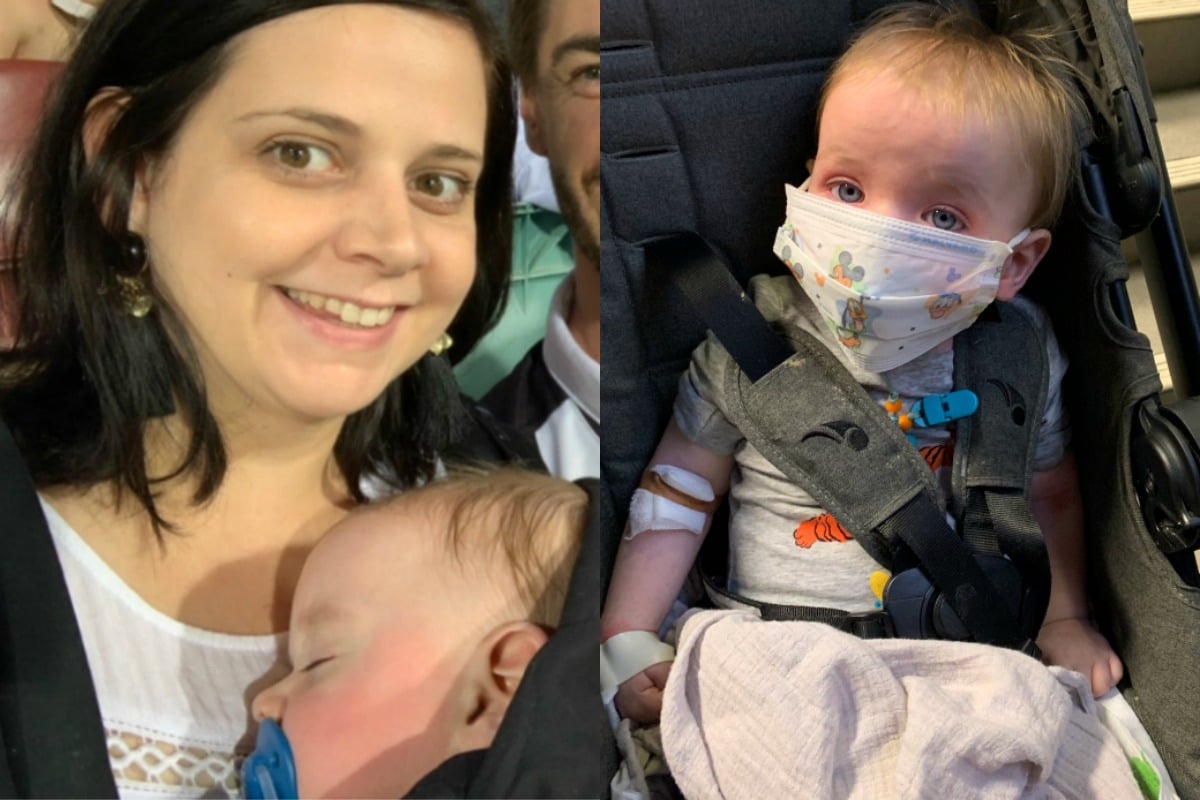 In late June, Brisbane mother-of-two Louise and her family returned home from a holiday in Singapore.
For the first few days back home everything was normal, but after about five days, her 9-month-old son developed a fever.
"Unfortunately the very first day of symptoms was also his very first day starting at daycare," Louise told Mamamia.
The trailer for SBS' Dateline: America's Measles Comeback . Post continues below video.
"So we got a phone call from daycare late that afternoon to say since lunch time he started to seem a little bit off and they checked his temperature which was a 38.5."
Louise picked him up from daycare and took him to the doctor, where he was diagnosed with a chest infection and put on antibiotics. After three days there had been no improvement, so they took him back to the doctor who advised his chest was clear, but that he had a cold.
Then two days later, her son developed a rash.
"We took him to the doctors and they were still a little bit unsure what it could've been so they sent us to emergency at the children's hospital. It was at that point that they did the testing and it was the following day that he was diagnosed with measles," Louise explained.