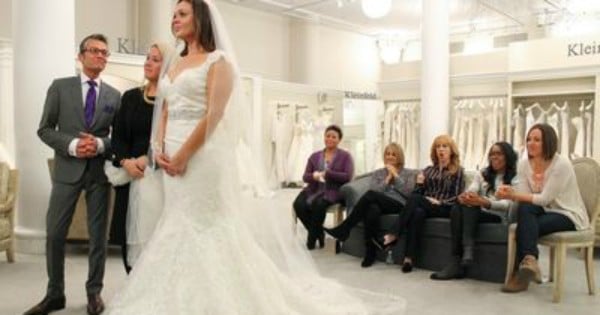 As you may have heard, Say Yes To The Dress (AKA my favourite show of all time) is coming to Sydney, Australia.
And I cannot wait to pretend to be engaged and infiltrate the bridal shop where it's being filmed, only to thank the crew for the joy they've brought to my life.
Not only has Say Yes To The Dress provided me with more hours of entertainment than I'd care to admit, but it's taught me things. Important things.
Before I share these valuable life lessons, I just want to take a moment to defend my consumption of a show that blatantly reinforces problematic values like excessive materialism, objectification of women, and a very narrow definition of marriage. Because yes, I should know better. And yes, my time could be more effectively spent.
But sometimes fighting against economic, gender and marriage inequality can be exhausting. And Say Yes To The Dress allows me to take a complete break.
Woman Takes Short Half-Hour Break From Being Feminist To Enjoy TV Show http://t.co/AL3BClrnYm #OurAnnualYear pic.twitter.com/FglIZrTv4z

— The Onion (@TheOnion) December 15, 2014
Because lets be honest, as a woman, Say Yes To The Dress has everything I've been socialised to love.
Wedding dresses.