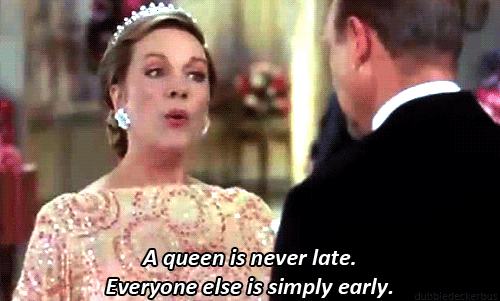 When it comes to running late, for the majority of my life, I've been a repeat offender. Whether it be university, catching up with friends or even work, I became known as the 'late and flakey' person amongst my family, friends, colleagues and acquaintances which isn't a great title to hold.
At one point, my lateness was so rampant that my friends devised a trick. When they would text me to ask how far off I was, they would add an hour to any meeting time I gave them. That way they wouldn't be forced to wait around for me. They had officially cottoned onto my ways.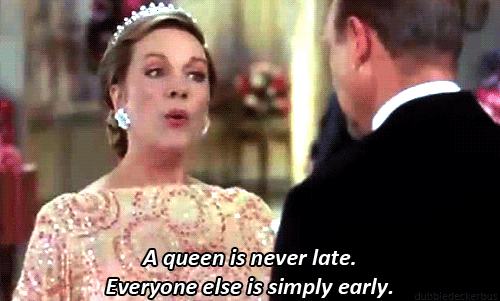 Preach. Image: Giphy.com
I knew it was time to tighten up my getting ready routine so I could transition from 'late and flakey' person to 'on-time and reliable' person. After all, every one of us leads incredibly busy lives so I discovered that a short cut here and there can make the world of difference.
When it comes to getting ready on the fly, every minute matters. Here are some of the tips and tricks I've learned when it comes to getting out the door fast:
1. Pre-preparation is everything.
I've discovered the more you can do the night before, the better it will be for you the next day, especially when it comes to preparing food. Packing your lunch the night before can shave an easy 10 to 15 minutes from your routine the following day.