This is the first installment of Mamamia's Money Diaries, where we investigate what millennial women are spending their hard-earned cash on. Nothing is too outrageous or too sacred. We start this series with the most expensive city in Australia: Sydney. (Thanks to Refinery29 for the inspiration.)
Industry: Media
Age: 24
Salary: $60,000 ($50,000 in full-time employment + $10,000 freelance).
Housing: Living at home with grandparents and sister. I don't contribute to household expenses.
Regular expenses:
Gym payment: $45/week

Phone bill: $120/month

Petrol: $70/week

Groceries approx. $50/week

Health supplements approx. $110/month
Savings: I save 50% of my income, but sometimes there are unexpected expenses that mean I occasionally dig into savings.
Debt: HECS debt approx. $50,000.
Assets: None, just savings.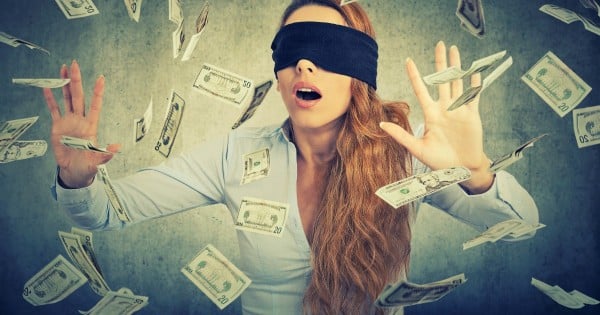 DAY 1:
4.30am - I wake up and go to the gym. Every Monday my $45 weekly fee is deducted from my account. It might be excessive, but $45 works for me and I go to at least six sessions a week, so it comes out to about $8/class.
6.15am - I come home and make a protein shake. My sister and I split a huge canister that costs about $150 but lasts us a few months. Breakfast is a poached egg with avocado on toast. We live with our grandparents who provide basic groceries, but my sister and I split the costs of any extras that we buy; yoghurt, meat and fish, seeds and grains as well as particular vegetables come out of our pocket.
7.30am - after showering and getting ready for work, I'm in my car on the way to the train station. I live in South West Sydney where public transport is poor, so it takes me about 40 mins to drive to the station and park my car, then another 40 mins or so on the train to Central and a 10 min walk to the office. My return train journey costs me about $10/day, and as my '98 Mitusbushi Magna is a fuel guzzler, I spend approx. $70/week on petrol.
9am-6pm - I pack my food for the entire day and take it to work with me. I had a protein ball that I make at home every weekend with some green tea (which is free at work) for morning tea, a schnitzel sandwich made with leftovers from yesterday's family lunch (made and paid for by my mum) that I threw some lettuce onto, yoghurt with chia seeds in the afternoon and leftover minestrone soup (also scavenged from family lunch) for dinner. I managed not to spend a cent at work today.
Daily spend: $55 (not including petrol or meals prepared with groceries I'd purchased on the weekend).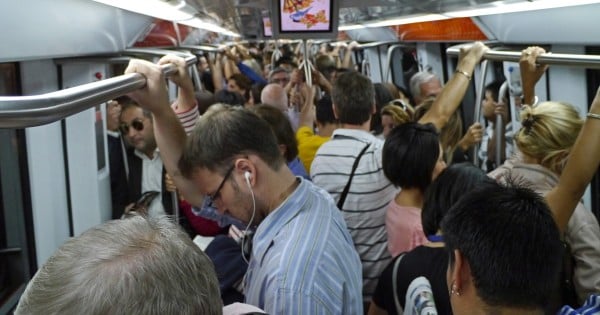 DAY 2:
4.30am - Started the day with my usual routine of going to the gym and coming home to a protein shake. My sister had to head to uni early today so I didn't have time to make breakfast at home.
8am - Park my car at the station and jump on the train. $5.
9am - Drop my thing off at the office and head downstairs to a cafe to grab a slice of avocado toast with a poached egg. $5.50.
12pm - I brought my lunch today - more leftovers courtesy of mum and dad - so I had a schnitzel sandwich at my desk.
3pm - I brought yoghurt with me from home to curb the afternoon munchies.
5.45pm - Leave the office with a friend and decide to grab some Pho for dinner on the way home. The place we went to was cash-only (who can manage to operate an EFTPOS-free business these days?), but luckily I had a $50 note on me, so I paid for both of us. $24
6.45pm - Take the train trip back to my car. $5.
7.30pm - Tuesday nights is petrol night, so I stopped at a servo on the drive home and filled up the tank. $63.78.
Daily spend: $103.28
Need some money managing tips? Kochie and Libby are here to help. Post continues after video...
DAY 3:
4.30am - My alarm goes off and I head to the gym. I come home after my workout and make a protein shake.
7am - I have enough time to make a poached egg and avo on toast so I don't have to spend at work. Winning.
8.10am - Take the train to work. $5.
10am - During a morning meeting, I have some greek yoghurt with chia seeds, coconut and almonds that I brought with me from home.
1.15pm - I arrive back at the office after a meeting with a client. I participated in a particularly emotional activity during the client activation that involved me talking about my feelings. Naturally, I got teary and overwhelmed. The client loved it. I dealt with the situation the ethnic way - I ate my feelings. Burger and fries, $17.
4pm - I'm continuing to deal with the emotional spillover well into the afternoon. My next victim is a free protein ball that I scored at the client activation.
6pm - After an exhausting day, I'm finally on the train heading home. The emotional eating has stopped and my stomach registered that I'm not actually hungry, so I skip dinner. $5.
Daily spend: $27
DAY 4:
7am - After an emotional and draining Wednesday, I decide to skip the gym this morning and catch up on some much needed sleep. I get up and get ready in a rush, so I only have time to down a protein shake before I leave the house.
8.10am - Train into work, $5.
9am - I'm super hungry by the time I get to work and decide on eggs on toast. I've got a slower morning so I decide to switch it up and head to a different cafe. I ordered scrambled eggs on toast but skipped out on the avocado because it would have cost an extra arm and a leg, a move that I almost instantly regretted. It was dry and tasted like sadness. $12.
10am - I make a coffee at work to salvage the disaster that was the eggs on toast. A client gifted us a with an amazing capsule machine and I'm very emotionally attached to it. And it's completely FREE.
1pm - I brought lunch with me from home, leftover minestrone that my grandma made last night. It was delicious and free.
3pm - I snack on a small bread roll with chicken and lettuce that I brought with me from home.
5.15pm - I'm going to the gym tonight, so I eat yoghurt with chia and almonds (that I brought from home) to get some fuel into my body before a workout.
5.45pm - Train home, $5.
7pm - At the gym, I get a dexa body scan that tells me the composition of my body in terms of muscle, fat, water, as well as the state of my bone density, protein levels, cell health etc. It's how I'm measuring and mapping my progress through working out and eating healthier. $40.
9pm - I get home after a workout and a consultation with the dexa scan guy, and have a protein shake before heading to the shower.
Daily spend: $62.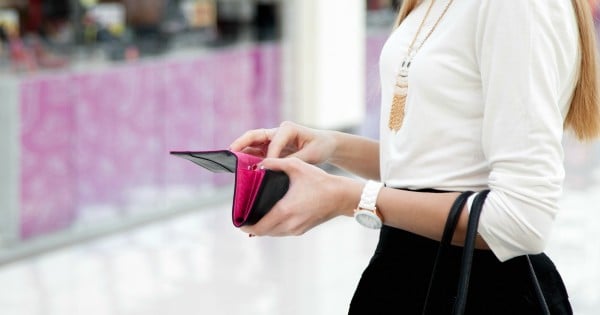 DAY 5:
4.30am - Eat, sleep, gym, repeat.
6.15am - Come home to a protein shake, get ready for work and have enough time for a nutritious egg-based breakfast. Nailed it.
8am - Train to work, $5.
10.30am - Morning tea time - yoghurt from home, free.
1pm - As I nailed my morning schedule, I had enough time to pack my lunch. More leftover vegetable soup from last night (my people eat a lot of soup, apparently), and a piece of toast I scab from the work.
5pm - Getting peckish just before I leave work, grab a protein ball from the convenience store across the road, $4.50 (SUCH a rip off).
7.30pm - It's one of my best friends' birthdays, so 10 of us meet up at a Turkish place in Newtown for dinner. $45 later, I'm very satisfied.
10.10pm - Train home from dinner, $3. I think it's cheaper because it's so late.
Daily spend: $53
DAY 6:
8.30am - I have a bit of a sleep in before hitting the gym at 9am. I have a protein shake afterwards that I add spinach, celery and apple to, because I need to fill up and recover before netball this afternoon.1pm - Second netball game of the season, we got smashed. No, I don't want to talk about it. But the umpire was terrible.2.30pm - I make a lunch of scrambled eggs and proscuitto on toast. Then I pass out in my bed for a few hours.
6.30pm - I think the smell of a roast dinner stirs me from my slumber. My grandma has made veal, rice and vegetables. I scoff them down very happily as I park myself in front of the TV for the rest of the night.
Daily spend: Niente. NADA.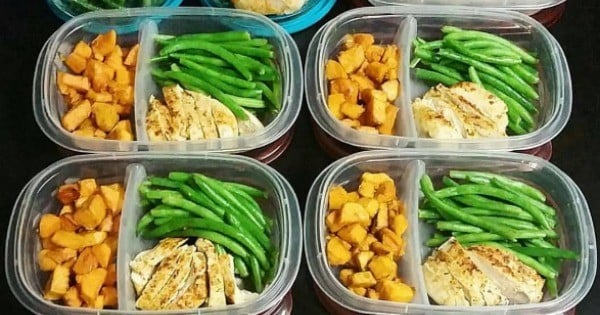 DAY 7:
8.30am - My alarm went off an hour and a half ago, but I finally get out of bed. I pop on a bra and some pants and head to the florist to pick up the bouquets I ordered for my mum and grandma on behalf of myself and my siblings. As the eldest, I incurred all the costs. $150.
12pm - We arrive for lunch at an Italian place in the city. My grandma, my sister and myself meet my parents and brother there. My dad foots the bill, what a legend.
3pm - I spent the afternoon with my not-boyfriend-but-essentially-boyfriend (millennial relationships, am I right?) at a cafe by a bay. He pays for the coffees. When we get kicked out of the cafe, we go for a walk and hang out on the river bank.
8.30pm - I arrive home and get ready to be in bed by 9, because I'm a grandma.
Daily spend: $150.
Weekly spend: $450.28
The other big monthly costs I incur are my phone bill (around $110/month) and the regular donation program I do with World Vision ($100/month), so that would balance out the difference to mean that I spend half my monthly income.