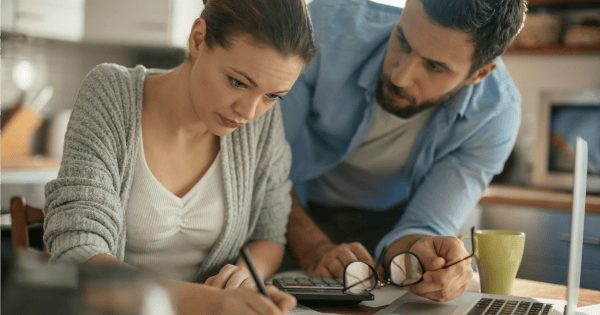 Disclaimer: I am not a financial guru. In fact, I failed Year 10 Maths so badly that my friends and I took my hated exercise books down to the bottom oval and set them alight. I have not studied accounting or financial management; any knowledge I have simply comes from life experience.
I employed the following tactics when my husband and I were saving for our first home. We only had one wage because we had made a pretty dumb financial decision to continue with an unplanned pregnancy (which turned out to be a fabulous life decision though – our first beloved daughter.)
There were quite a few times we had sardines on toast for dinner, and we drove a car that was nearly as old as we were. We joined friends for a drink at a restaurant, citing work or other commitments as for why we couldn't stay for dinner. We cut up our credit cards and paid cash for everything. In hindsight, I wish I hadn't been so coy about what we were trying to do.
The reality is that Sydney, along with cities such as New York, London and Tokyo, is an international city. Rent and house prices in these places reflect that fact, and as such, are exorbitant. If you want to enjoy the beauty, lifestyle and benefits that go with living in a city as sensational as Sydney (and let's be fair, Melbourne) then you must stop whining about property prices. They are a fact; they are not going to go down. Get over it, or move to Canberra.
The bad news is that saving money is not easy. You can't keep living your life as normal and expect that by giving up the occasional latte you will have the deposit for your home by the end of the year. Saving means sacrifice. It hurts.
The good news is that this period of deprivation while you save does not last forever. Put on your armour, buckle up and get ready to do battle.
David and Libby Koch share some advice on how to manage your money. Post continues after video...

1. Figure out how much you need to save.
Calculate exactly how much you will need to put away each pay to reach your goal.