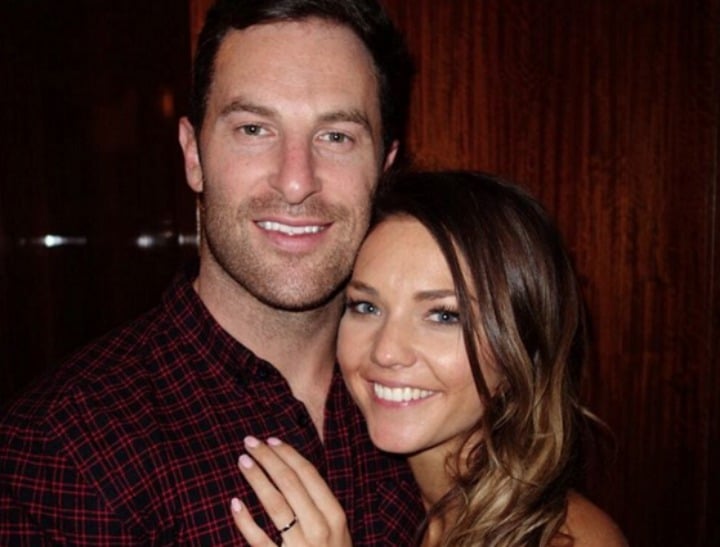 No question about it. That's a ring on that there finger.
The Bachelorette is over, Sasha is Sam's main man, and we have a lot of feelings.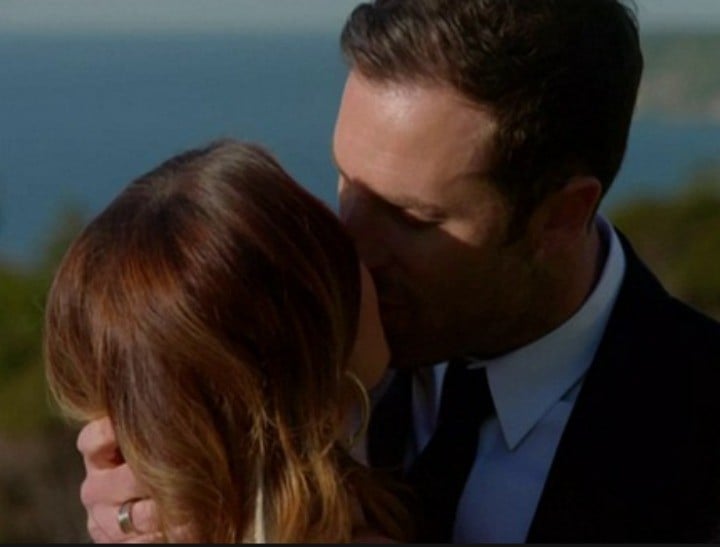 We're partly mourning Richie "cool bananas" Strahan. We're partly ecstatic Frostie has found happiness with strapping Sasha. We're partly curious about when self-described "family-focused" Sam and Sash will start own brood of miniature beautiful people. We're partly desperate for Richie to confirm that he'll be the next Bachelor.
Oh, and we're a little sad to see nice-guy Michael go too. (But seriously, let's all just admit we're on #TeamRichie.)
The point is, the emotional rollercoaster that was The Bachelorette finale week has left us needing a good old lie-down.
So when Sash and Sam posted their very first Instagram selfie last night, there was one little detail that sent us into emotional overdrive.