For years, Sasha Pieterse' weight has been the subject of much commentary and speculation.
The Pretty Little Liars actress's appearance changed throughout her seven years on the show playing Alison DiLaurentis, to the point that people were saying she looked "pregnant" and "fat".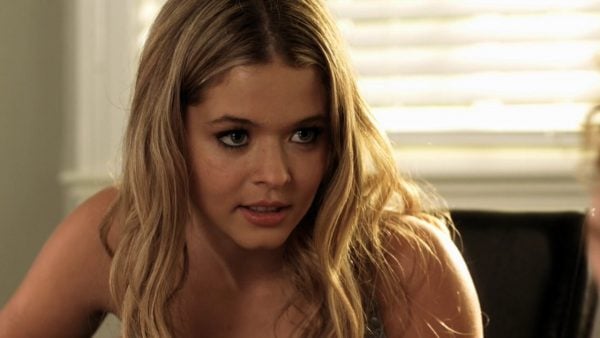 To top of the unnecessary and hurtful comments, the 21-year-old had no idea why she was putting on weight, until very recently.

Listen: We need to talk about the finale of Pretty Little Liars. Post continues after audio.

In footage ahead of her US Dancing With The Stars performance on which the actress is currently competing, Pieterse told her dance partner Gleb Savchenko that she'd gained almost 32 kilograms over two years.
It was only last year that a cause had finally been identified and it was all due to a undiagnosed medical condition.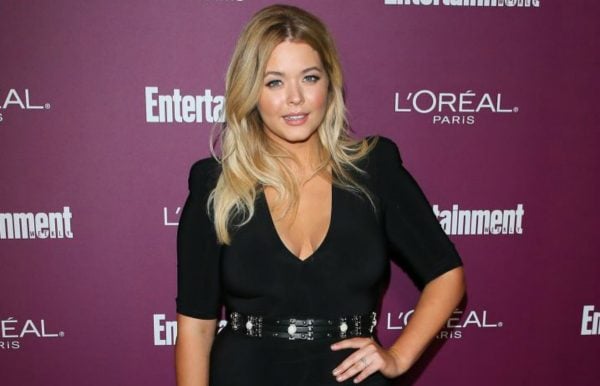 Image: Getty
"It was really, really hurtful the way people reacted. People were saying stuff like, 'she's pregnant, you're fat.' They were angry, they were mad that I look like this," she said.
The Pretty Little Liars actress has Polycystic Ovary Syndrome or PCOS, a hormone imbalance disorder that affects 12 to 18 per cent of women of reproductive age. Symptoms can include excess hair, hair loss, acne, weight gain, difficulties with fertility and increased anxiety and depression.
After years of struggling with no answer, she said she was happy to finally know what was going on.
"I think most importantly, I'm feeling like me again," she said.
Exercise is helping too.
Due to the demanding dance schedule, Pieterse said she'd already lost six kilograms since starting the show.
???? pic.twitter.com/cl5qQl2P4A

— Sasha Pieterse (@SashaaPieterse) July 14, 2016
"It's not an easy road, but being able to focus on getting myself healthy again and the fact that I'm seeing results now and getting better is all I can ask for."
In more good news for the actress, it was announced this week that a Pretty Little Liars spin off called The Perfectionists had been green lit and she would be joining the cast alongside Janel Parrish, who played Mona Vanderwaal on the Freeform mystery drama series.