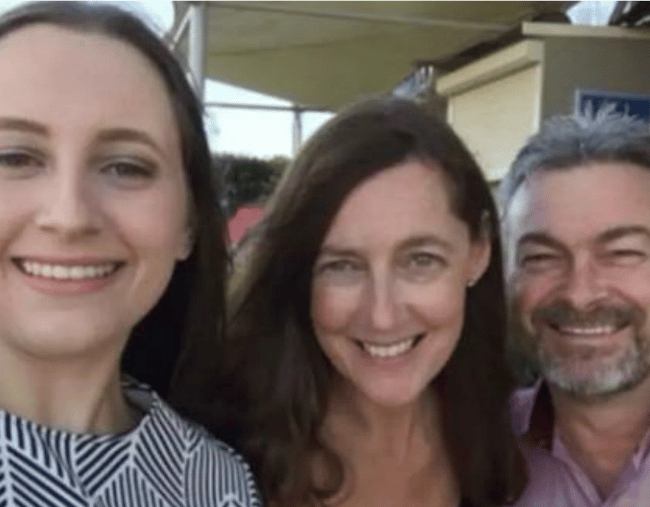 Accused wife-killer Borce Ristevski told his daughter he was getting "shisha" on the day Karen Ristevski vanished and didn't tell police because he thought it was illegal, a Melbourne court has been told.
Ristevski, 54, is accused of murdering his dress shop-owner wife at the family's Avondale Heights home before dumping her body in the bush on June 29, 2016.
In a conversation captured by a police listening device in September 2016, Sarah Ristevski questioned her father about what he was doing that day.
"I was going to get shisha," he replied.
"I didn't say anything because I didn't know it was legal."
Prosecutor Matt Fisher detailed the conversation in closing submissions of a hearing to decide whether Ristevski stands trial for murder.
As read by Mr Fisher, Sarah went on: "You were out of the house for two hours. Your phone is off for two hours … They pinged you on the Calder (Freeway)."
Ristevski responded: "That's what they are trying to plant out there, Sarah."
"That doesn't make sense," Sarah said.
"Nothing makes sense because they're making it up as they go," he replied.
He claimed his wife had gone out for a walk to clear her mind that morning and never returned.
He told police took her Mercedes-Benz roadster to get petrol but turned around after the faulty fuel gauge showed it didn't need filling.
But detectives allege he killed his wife, bundled her into the car and drove to Macedon Regional Park, taking the Calder Freeway.
Mr Fisher said Ristevski concealed the body in a "thorough" way and deliberately switched off or deactivated their phones before arriving in the bush.
"He takes the body from the car and places it between two fallen tree trunks then further conceals her body with things from the bush. Leaves, branches," Mr Fisher said.
"She remained missing for eight months and almost by chance she's found."
Ms Ristevski's skeletal remains were found in February 2017 by two horticulturalists who had noticed a strange smell.
Ristevski's lawyers say the murder charge should be abandoned because even if a jury were to find he killed her, there is no evidence of motive or "murderous intent".
But prosecutors are pushing hard for a murder trial and say his deceitful actions after the killing give rise to the required intent.
"The post-offence conduct is so sustained, there is so much of it and it is so significant that the only conclusion that's available is that the accused man had the murderous intent.
"That's why he went to the lengths that he did. This isn't just an accidental killing."
Ristevski was charged after a lengthy police investigation that involved phone taps, listening devices and CCTV footage analysis.
The family's dire financial situation has been recounted to court with details of Ms Ristevski's fashion store Bella Bleu floundering.
Magistrate Suzanne Cameron will consider her decision after Mr Fisher finishes his closing submissions on Thursday.