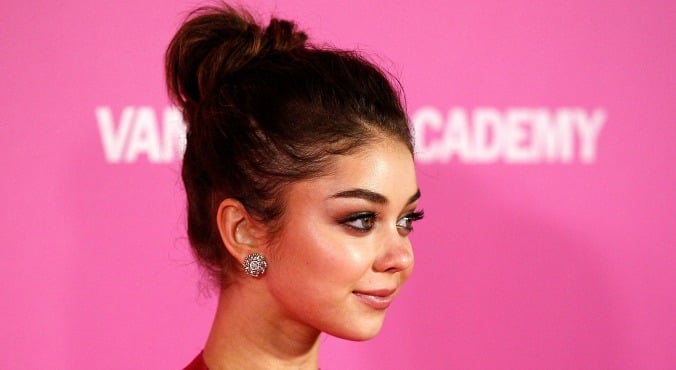 Image via Getty
Modern Family's Sarah Hyland has gone all the way. No, not like that – the natural brunette has finally taken the ultimate hair plunge with long, blonde extensions.
The 23-year-old has been letting her inner-blonde peek through for a while now, with blonde highlights and an ombré style. However Sarah has posted a photo on Instagram showing off her new fully blonde hair, with the caption, "They say blondes have more fun. Let's see how this goes ;)"
Sarah took over hair salon Nine Zero One's Instagram page during her visit, taking photos during the process. We watched in suspense as Sarah's hair went from a short ombré to a long, luscious blonde style.
Sarah's hair transformation