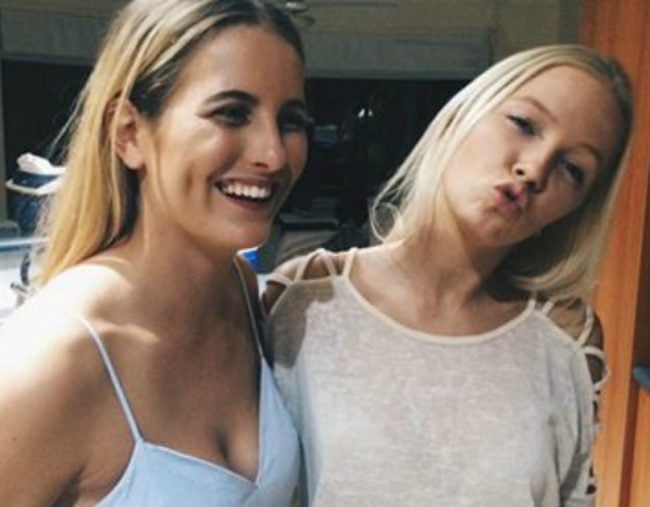 Sara Zelenak's close friend has posted a touching tribute after she was confirmed as having been killed in the deadly terror attack in London on Saturday.
"I can't believe we don't get to grow old together," the 21-year-old's childhood friend Sam Hetherington wrote in a Facebook on Wednesday.
Sara had become separated from friends during the attack on London Bridge and the nearby Borough Market late on Saturday night local time.
Family and friends of the Brisbane woman were notified on Wednesday afternoon, shortly after news South Australian woman Kirsty Boden, 28, who had been working as a nurse in London also died during the attack.
Sam shared some of the fond memories along with photos of the two together on Facebook after learning the tragic news.
"Our beautiful Sara Zelenak. The closest friend to Bea and I since we were in year 7. You bought so much joy into our lives, to me an Bea for so long and also to Mum and Dad, who took you under their wing like no other," Sam wrote.
"I can't believe we don't get to grow old together.
"Just Thursday I messaged you and you told me everything will always work out."
Sam said she thought her friend would have been "overwhelmed by the love" from her friends, family and well-wishers as they searched for her and took in the news of her death.
She joked that Sara would also "probably be very salty from the dorky pictures we have together that are all over the world hahaha".
"Rest easy wherever you are, I hope there is lots of KFC and hot boys with you," she concluded.
Sara and Kristy are among seven people killed when terrorists rammed into pedestrians on London bridge and stabbed patrons at nearby Borough Market.