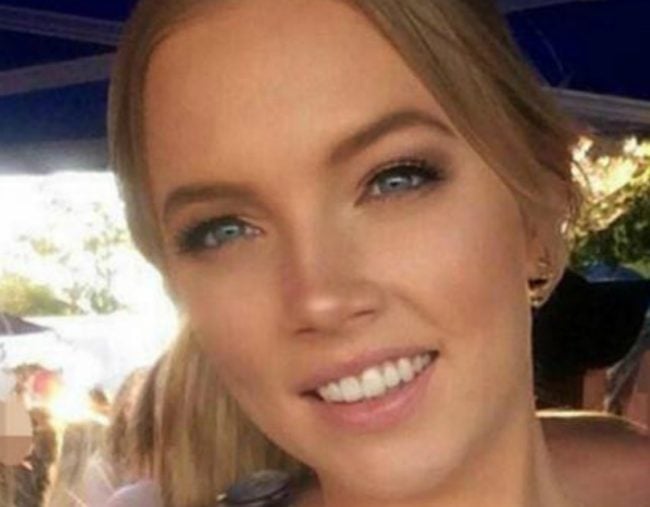 Brisbane woman Sara Zelenak has been confirmed dead following the deadly terror attack in London.
The 21-year-old became separated from friends during the attack on London Bridge and the nearby Borough Market late on Saturday night.
Family, friends and her former Moreton Bay College school community were notified on Wednesday afternoon Ms Zelenak, who had been working in London as an au pair, was among the dead.
South Australian woman Kirsty Boden, 28, who had been working as a nurse in London also died in the attack.
Four Australians were caught up in the van and knife attack which left seven innocent people dead and 48 injured before the three terrorists were shot dead by police.
Two other Australians were confirmed injured but are recovering well.
Ms Zelenak's friend, Pri Goncalves, told Fairfax Media she feared the young nanny's high heels may have slowed her down when the duo were running from the attack.
"I ran thinking she would be running with me but I looked back and she wasn't there," Pri said. "I wish I could have grabbed her hand."
She added, "I wasn't able to help her and it's killing me."
In an interview with radio station 97.3FM on Tuesday morning, Sara's mother, Julie Wallace, described the moment she realised her daughter was missing.
The family Sara was boarding with in London called Julie on Sunday night to tell her 21-year-old Sara never came home that night.
"Horror, complete horror," Julie said.
She added her young daughter had only just missed the two most recent attacks in England in the last few months.
"The one with the policeman being stabbed about three months ago [at Westminster], she was there the day before in the exact spot," she said.
"The one with Ariana Grande's [concert], she was going to go to the concert. Everything she's just missed."
Talking to media outside the family's home, Ms Zelenak's aunt Tara asked for privacy and said the family were "bracing for the worst" and "emotionally distraught".
"She's the girl next door, she's a very special, kindred spirit," she told the media congregated outside the house.
"She's one of those girls that doesn't drink, doesn't do drugs, doesn't do anything wrong. She's amazing and she's 21 years of age."

– With AAP.