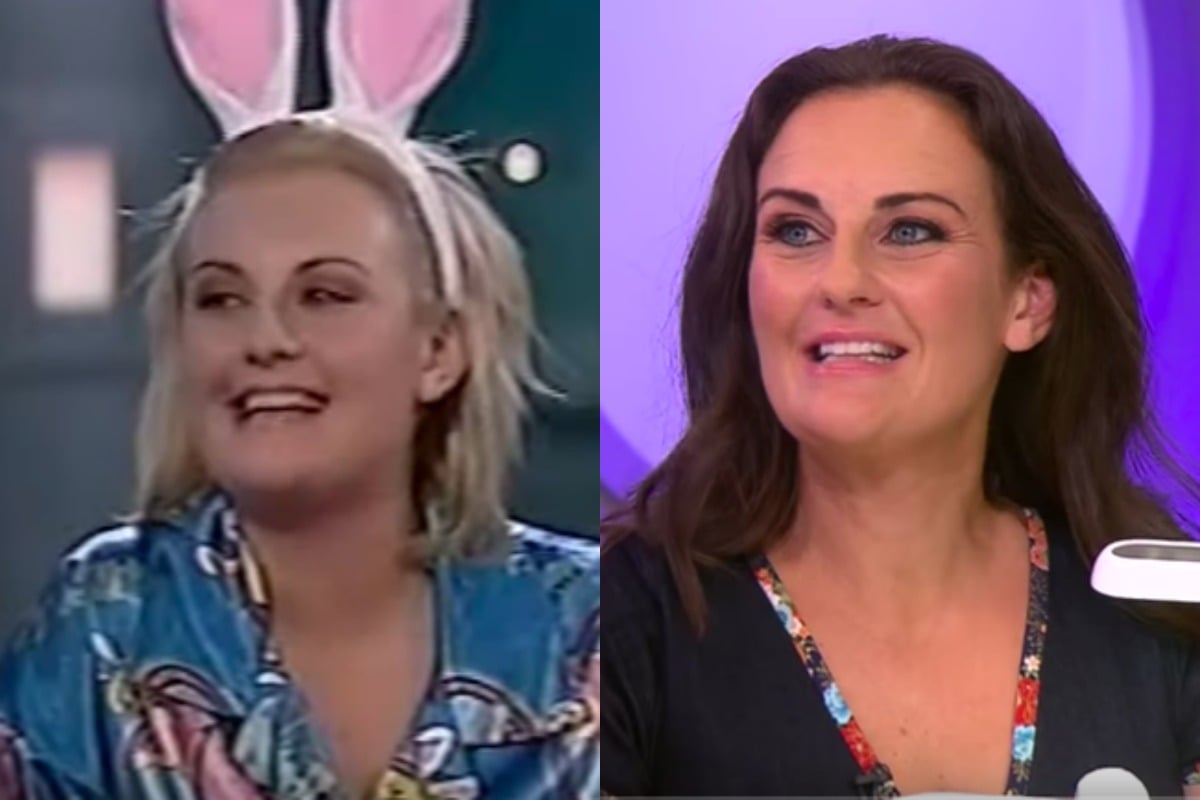 Reality show Big Brother is returning to our screens this year, and it's the present we all deserve in 2020.
The show, which ran for 11 seasons, sparked the careers of the likes of Chrissie Swan, Ryan Fitzgerald, Trevor Butler and Skye Wheatley.
But one of the most popular contestants ever, Sara-Marie Fedele from the 2001 season, has stayed out of the public eye for much of the time.
That leads us to believe she might not be doing her famous pyjama-bunny-ears-bum dance anymore, because who would not see that coming down the street?
Well, actually, we do know that as of February 2018, Fedele was still enjoying wiggling her backside on live TV, because she did so in fine form on Studio 10:
Sara-Marie is bringing back her Big Brother bum dance! ???????????? #Studio10 pic.twitter.com/seA6g52OC4

— Studio 10 (@Studio10au) February 19, 2018

Fedele also told the hosts the story behind her legendary bum dance.
"That was to send a signal to my sisters," she said. "There's four girls in our family and we used to do that as a joke.
"One sister would get out the bongo drums and I had the biggest bum so I'd move it around. I thought, 'What could I send a sign to my sisters that I was happy?' So that's how that was created."
Fedele, who was 22 at the time, made it all the way to third place in her season, despite having been nominated for eviction six times previously.