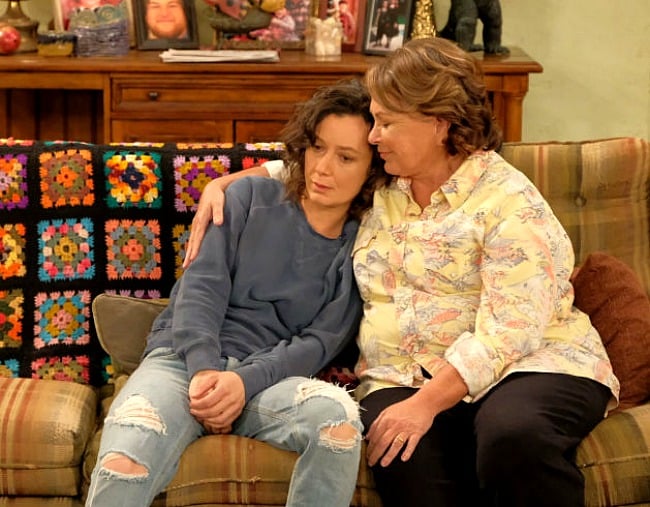 Sara Gilbert, the actress who audiences first came to love as Darlene Conner on Roseanne and the driving force behind the show's 2018 reboot has spoken on-air about the show's cancellation for the first time.
The 43-year-old actress, who also co-hosts the panel current affairs show The Talk, appeared to be holding back tears on Monday as she faced the camera and spoke about how proud she still is of the show she helped bring back to life, while also backing the decision that was made to see it come to an abrupt end.
The Roseanne reboot was swiftly cancelled after its star and namesake, actress and comedian Roseanne Barr, tweeted a racist and offensive comment about former President Obama's aide Valerie Jarrett.
Barr deleted the tweet not long after posting it to the social media platform and quickly followed it up with an apology, but the damage was already very much done.