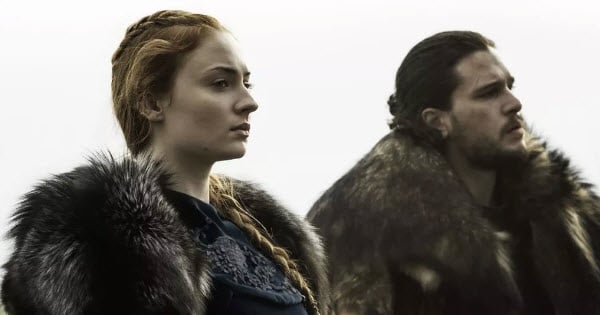 Friends, we need to talk about Sansa Stark.
Last night's episode might have been called Battle Of The Bastards, but really, when the men had swung their swords, and the bodies of men were piling up to the sky what was left were great women standing.  And Sansa is at the centre.
Watch the trailer for yesterday's episode here. Post continues below.


This morning many are elated about a certain death, and confused about why another certain person didn't run in a zig-zag, but what we really need to talk about is Sansa.
She has completed her transformation from prissy princess to fearsome warrior queen. And we couldn't be more pleased.
It's been coming for a while.
(PS, to everyone who said Game of Thrones was getting boring – was that exciting enough for you?)
Just a warning — there are spoilers ahead.
After being married twice, living with evil Joffrey, surviving rape and torture at the hands of even more evil Ramsay Bolton and watching her father executed in front of her, Sansa Stark is a woman who knows no-one is immune from pain, not least a woman.
Listen to Rosie and Laura discuss Episode 9 of Game of Thrones:
Now we don't yet know why Sansa didn't tell Jon that she'd written a secret letter to Littlefinger asking for help from the Knights of the Vale. But we do know she saved the day, and that vengeance was hers.
She fed her rapist to the dogs and she showed Jon, and the viewers that she was not to be messed with.
When she asked her brother why she was not on the War Council, why he wasn't asking for her advice, she was demanding a seat at the table.
And when she didn't get it, despite being 100 per cent right about the evil Ramsay showing their little brother no mercy, she just took it.
And finished it off with that smirk.

Sansa is a survivor. And she's finally come to terms with who she is. From being a victim she has found power. She isn't going to let violence and rape break her, she's going to let it mold her.
And that's just makes us want to say F*CK YEAH, SANSA. FINALLY.
Gone is the whiny little girl who only cared about marrying a king. Here is a warrior who is going to take back her home no matter what. And, even though it's guaranteed that there will be more tragic deaths along the way (it's Game of Thrones, people), we're pretty certain she's going to pull through.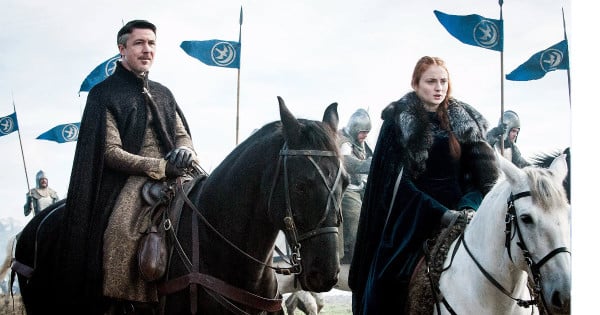 As Rosie said on The Binge, "She is a powerful epic bitch this season."
But it's not just Sansa who is kicking some feminist arse. It's the entire female cast of Game of Thrones.
After having an epic introduction to Yara Greyjoy, Khaleesi aka Danerys went on to do some serious negotiations with the Slave masters, which ended in her dragons burning their ships to to a crisp.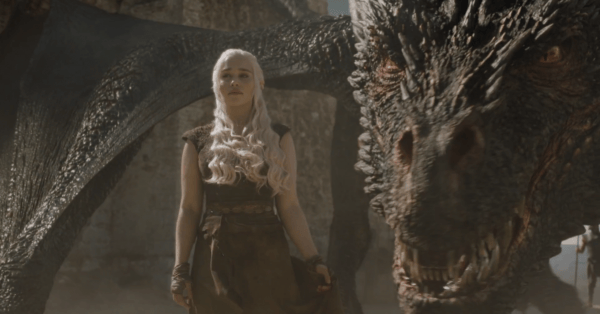 After what seems like years (well, five, to be precise) of rape and torture, the female characters are finally getting to hold their own.
And it really feels like we are about to see strong females rule Westeros, backed up by their brothers.
But we'll have to wait another 12 months to see it. Next week's episode is the last of the season.
But as long as Stark banners fly over Winterfell and dragons fly in the sky, we will be happy.
Listen to the latest episode of The Binge here. Rosie and Laura also talk all things Orange is the new Black and the new Bachelorette:
Did you fist pump to Game Of Thrones last night?