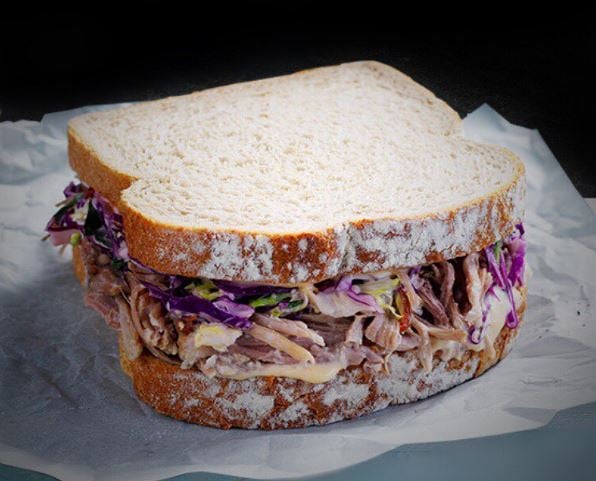 TV food personality Justine Schofield has designed a gourmet sandwich range to raise much needed funds to help feed the homeless.
If you work in Sydney or Melbourne's CBD, you would know that there is no limit to what can be charged for a goddamn sandwich. As an avid sandwich eater, I feel pretty pleased with myself if I manage to grab one for less than $12.
But Schofield's limited edition sandwiches will cost you just half that. $6. That's a $5 note, and then a $1 coin. Six. Dollars.