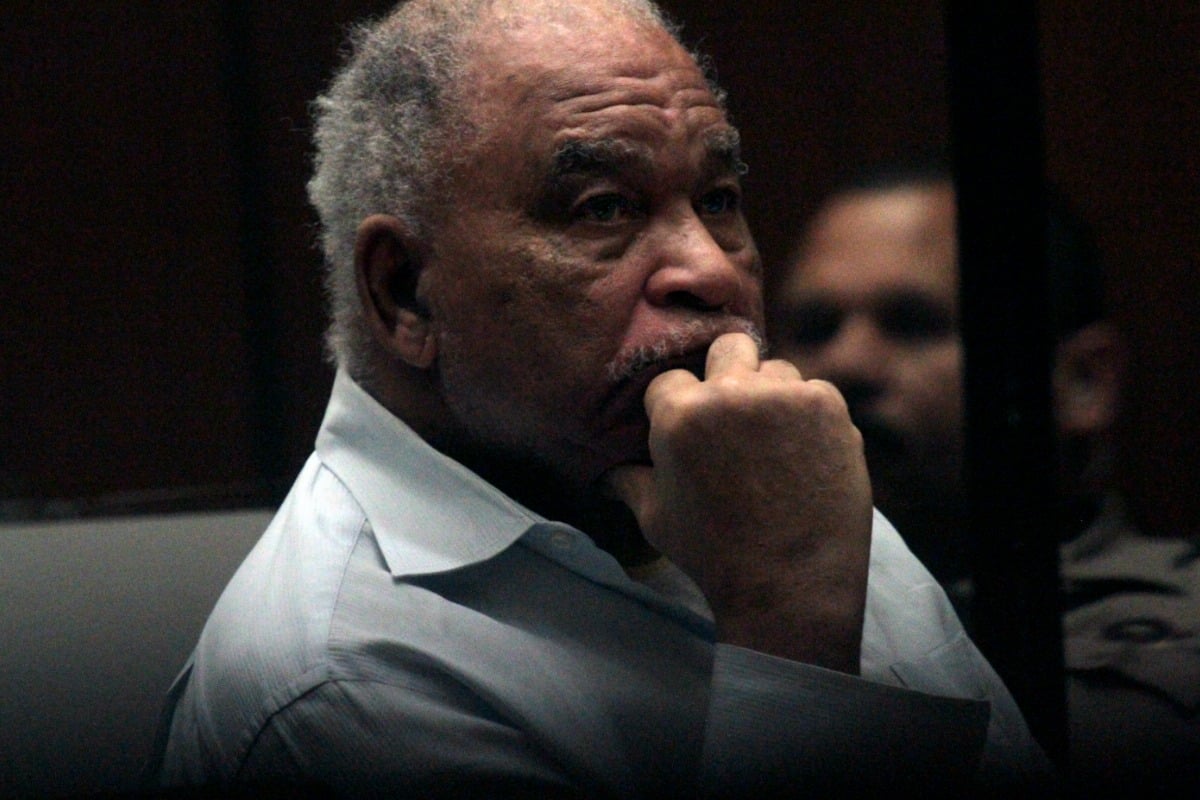 Samuel Little has been convicted of murdering four people.
But he could be responsible for killing up to 90 innocent victims.
In September 2014, the 78-year-old was convicted of the cold case murders of three women in California between 1987 and 1989. Breakthroughs in DNA profiling finally linked him to the cases.
Julia Critchfield, a mother of four, was murdered in January 1978 in Mississippi. The 36-year-old's body was found naked, sprawled on a roadside. She had been strangled.
Four years later, Rosie Hill's body was discovered near a hog pen in Marion County, Florida. The 21-year-old had also been strangled. In 1996, Melissa Thomas's body was found in a cemetery in Opelousas, Louisiana. She too, was strangled.
In July this year, Little's DNA connected him to the unsolved 1994 murder of a Texan woman named Denise Christie Brothers. The convicted murderer was charged with Brothers' murder and extradited from California to Texas.
According to the Washington Post, once he arrived in Texas, Little began speaking to a Texas Ranger investigator named James Holland. Holland built a rapport with Little, and Little soon began opening up to the investigator about the true extent of his murderous past.
While he had always pleaded his innocence, Little now claimed to be responsible for 90 murders across the US between 1970 and 2013.
If those numbers are true, Little would be the most prolific serial killer in American history.
His victim list would surpass Ted Bundy who raped and murdered 30 women between 1974 and 1978. He would even have a higher victim count than John Wayne Gacy who tortured and killed 33 young boys and men between 1972 and 1978.
"So far, we don't have any false information coming from him," Ector County District Attorney Bobby Bland said in a statement to Associated Press.
"If all of these are confirmed, he'll be the most prolific serial killer, with confirmed killings, in American history.
"People for years have been trying to get a confession out of him and James Holland is the one who finally got him."
Since Little's detailed confessions, he has already been linked to 30 unsolved crimes. And the details of the murders he confessed to are hauntingly similar to his previous convictions.
Now in a wheelchair, Little once stood 6-foot-3 and weighed over 90kg, according to the L.A. Times.
He was born in Georgia and was raised by his grandmother in Ohio. By the time he was 16, Little had already committed his first crime. He would spend the rest of his life going in and out of jail.
As he got older, he graduated from theft and rape and aggravated assault, to murder. He would prey on vulnerable victims like sex workers and drug addicts.
He moved state to state and remained largely undetected until he was finally charged and convicted in 2014.