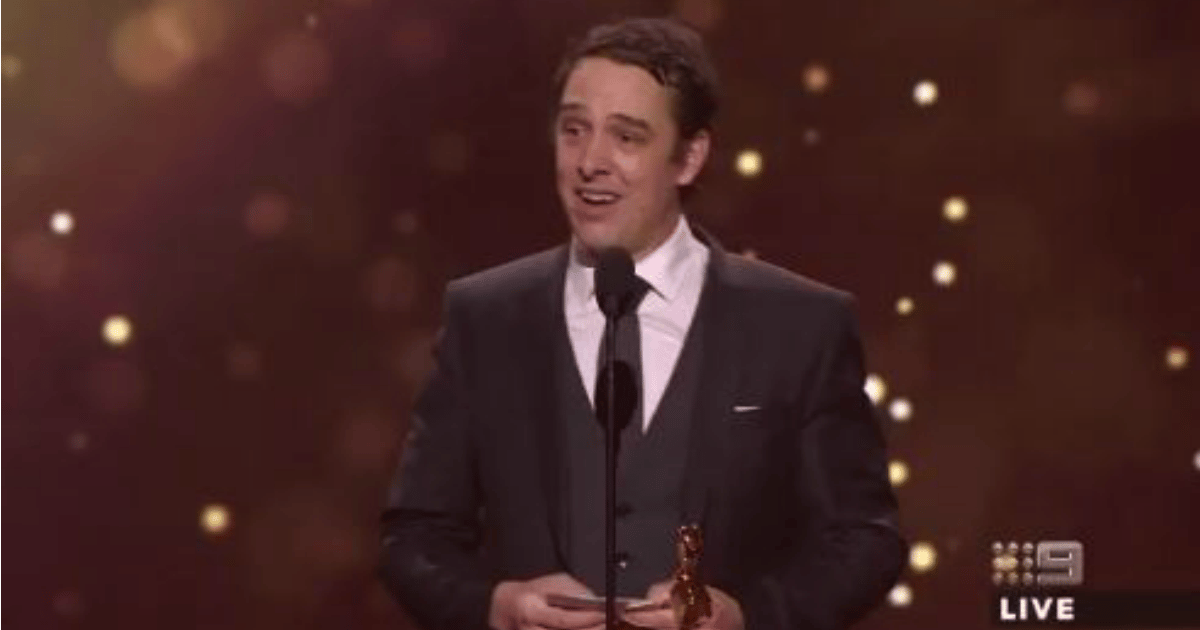 When Samuel Johnson won the 2017 TV Week Gold Logie, his touching speech was interrupted by Molly Meldrum.
When Mia Freedman interviewed him for this week's exclusive episode of No Filter (you can listen here), we convinced him that people still wanted to hear what he was planning to say on stage the night when he won.
After much persuasion – "the moment has passed, nobody cares"- we got him to agree to allow us to publish it in full, because we believe the things he wanted to say need to be shared.
My family is all based out of a house in Preston. Amongst ourselves we call it the Prestonian Institute for the Temporarily Defeated. Not tonight.
For the last few weeks, I've been insisting, most facetiously, that my family call me 'Your Royal Logieness'. I was lapping it up before the seemingly inevitable crushing loss.
Now, as I stand atop this country's highest commercial peak, I think it only fair that my title as 'Your Royal Logieness' continue, in perpetuity, at the Prestonian Institute for the Temporarily Defeated.
Clearly, I'll never have a better case for changing my nickname, which for the last few years, amongst my family, has been 'Uncle Redundant'. Perhaps not tonight.