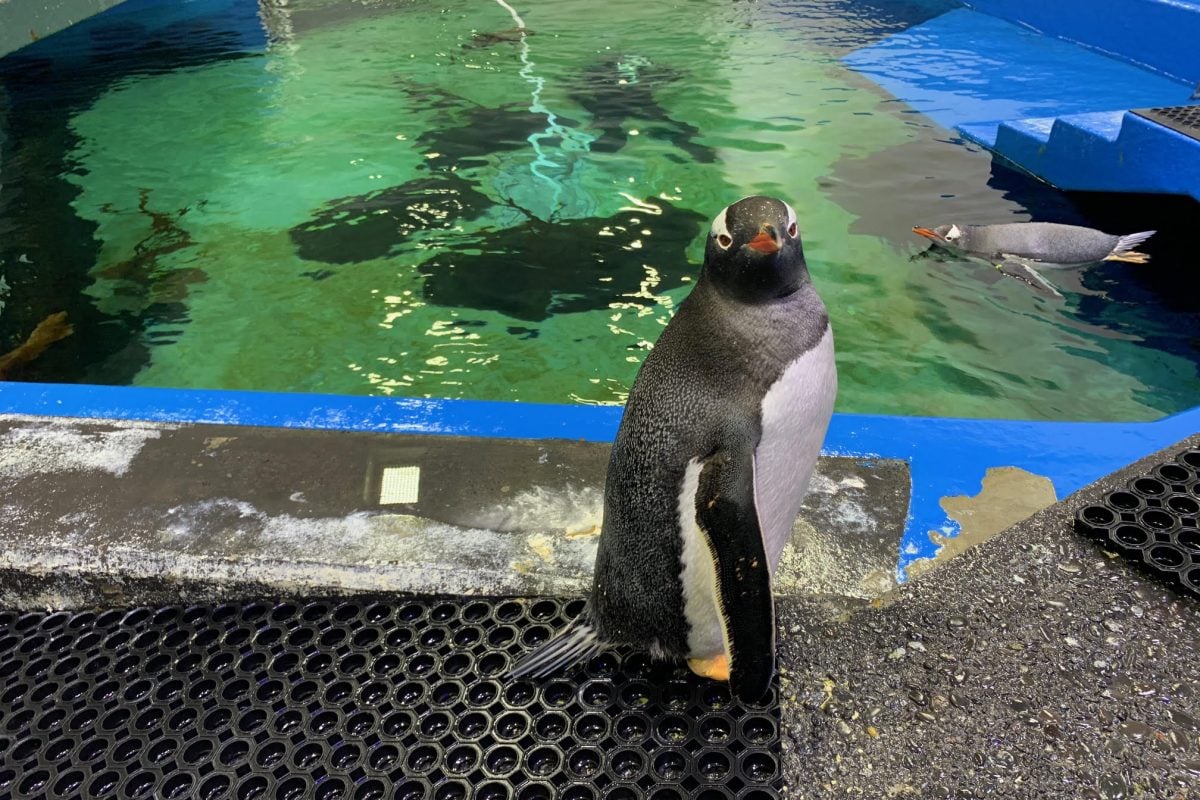 In case you missed it, Sydney is home to one of the world's favourite gay couples, Sphen and Magic.
Collectively known as Sphengic,the pair are Gentoo penguins and Sea Life Sydney Aquarium is where they call home.
The guys began developing a strong bond and became inseparable before breeding season, and are constantly seen waddling around and going for swims together.
When breeding season started approaching the couple began collecting 'ice pebbles' to create a nest in their spot, and ended up having more pebbles than any other couple.
To ensure the guys didn't feel left out, Magic and Sphen were given a dummy egg to allow them to practice incubating and develop their skills. They were absolute naturals and displayed great excitement caring for their egg.
Then, as fate would have it, another couple actually had two eggs. Gentoo penguins usually only have enough resources to successfully raise one of their two eggs, and the 'back-up' chick often dies. So, the decision was made to make Magic and Sphen foster parents by letting them incubate the extra egg.
Swapping duties daily, one of the guys would sit on the nest and incubate the egg while the other patrolled the perimeters of the nest, warding off any potential pebble thieves or over-inquisitive neighbours.
After weeks of carefully caring for the egg around the clock, Magic and Sphen became proud dads to a tiny chick weighing just 91 grams.