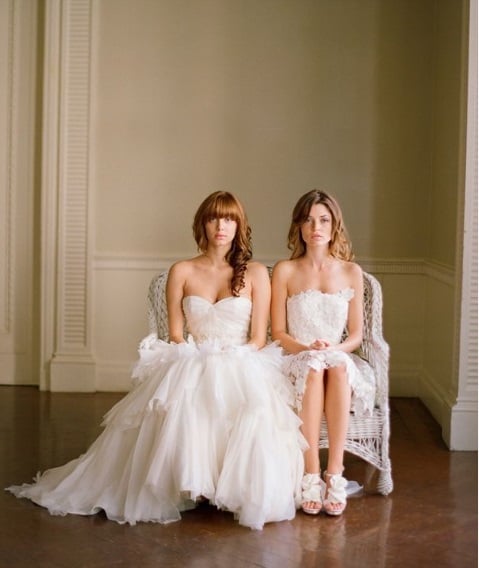 It's time for change. But these politicians still haven't got the memo.
The majority of Australians are on board with marriage equality. And, as Senator Penny Wong has pointed out, it's increasingly unacceptable for people to flat out discriminate against gay couples.
So what does an anti-equality advocate to do? It seems the answer is to make up increasingly bizarre reasons why marriage equality shouldn't happen. Like Barnaby Joyce saying we shouldn't have equality because Asian countries might find us "decadent", or Eric Abetz' spurious suggestion that "study after study … shows that children benefit from having a father and mother".
It's time to point the finger. It's time to call out the people who are preventing equality in this country. So here they are.
Spread the message far and wide: This are the people who need to be convinced that love is love. And this is how to contact them and make your feelings known.
Tony Abbott: Marriage equality is "the fashion of the moment".
Prime Minister Tony Abbott is the most powerful man in the country — and a staunch opponent of same-sex marriage, despite his own sister being engaged to a woman. He has previously described same-sex marriage as "the fashion of the moment".
Contact him at:
Twitter: @TonyAbbottMHR
Facebook: www.facebook.com/TonyAbbottMP
Email: Via this website
Address: Parliament House, Canberra, ACT 2600 (Addressed to: The Hon. Tony Abbott MP, Prime Minister)