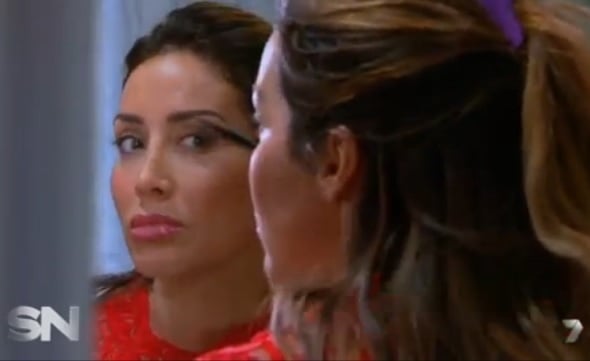 Update:
The former husband of Sydney escort and former journalist Amanda Goff has spoken out, calling her revelation on Seven's Sunday Night program a "disgrace".
David Basha, a banker, told the Daily Mail: "It's a disgrace. I have had to explain to my kids what's going on."
"I'm a good dad. I want to leave my kids out of this…I'm worried about my family, I just really want to leave my kids out of this," he said.
Previously, Mamamia wrote…
Amanda Goff is a mother of two and a former magazine journalist who has worked at New Idea and InStyle.
She's also a sex worker who earns up to $5000 per night to service men in her Sydney apartment — and she insists her lifestyle poses no threat to her children's wellbeing.