If you were wondering how it feels to be publicly labelled "mindless bimbo" by another member of your profession, now you know. It feels shattering.
A column over the weekend written by respected TV journalist, Virginia Haussegger, has left Sunrise host Samantha Armytage feeling "shattered, actually".
In an exclusive interview today for Mia Freedman's No Filter podcast, Armytage said that despite the public backlash over the Sunrise segment that offended Sex and the City star and UN Ambassador, Kristin Davis, "we women should stick together".
To hear more about what happened, listen to the full interview here:
Listen on iTunes here.
Armytage said she was shocked to wake up on the weekend and find a whole column by Haussegger, a fellow TV journalist, accusing her of "disgracing feminism" and being "daft" and  a "mindless bimbo".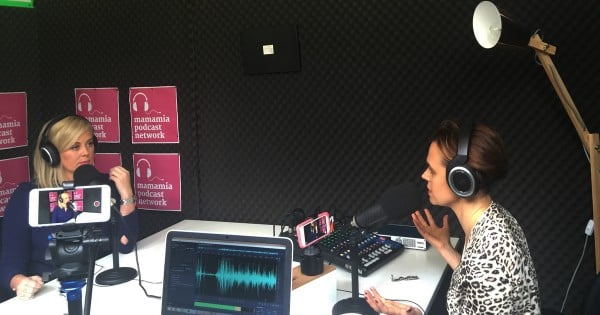 "I'm a journalist of 18 years. You can't be stupid to do what I do," Armytage said. She added, "I did have to google her [Haussegger] to find out who she was."
Armytage says she was particularly hurt that it was a fellow female journalist who criticised her in those terms: "It's one thing to get it from anonymous people on the internet… but to have an entire column from a reputable media organisation, written by a dedicated member of your own industry, who is a woman in television… to use such base, vile and derogatory words, it was hurtful".