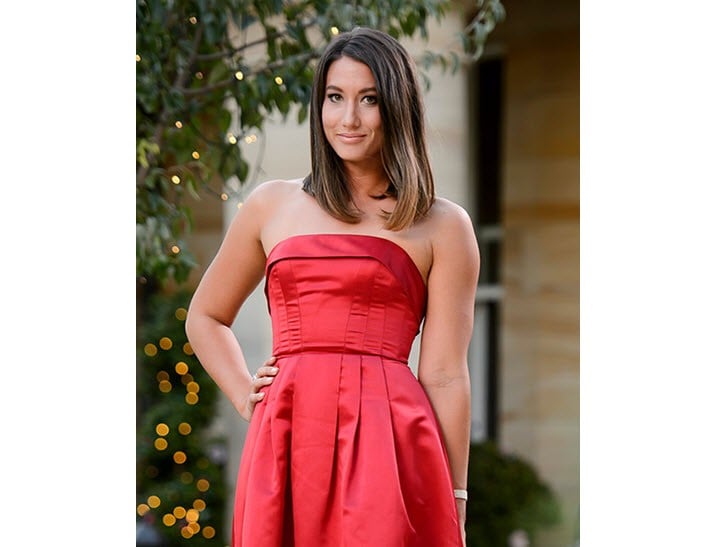 Surely, there's no other explanation, right?
We spend two nights a week watching a group of women open up to him on The Bachelor, but 35-year-old Sam Wood hasn't really given much back in terms of personal stories or emotion.
So far, here's what he has helpfully offered up: He works with kids, his dad raised him, and he really seems to like red wine.
That's it. That's what we've found out, four episodes in.
PS, if you've missed any of Rosie Waterland's Recaps, here are episodes
One, Two, Three and Four. 
But something Bach probably didn't expect to come out about him were details of a trip he took to Bali a year ago, where he did what all Australians in Bali do: he posed by the pool, posed at restaurants, posed with his shirt off, posed with alcohol.
In between all those Instagram photos he and his mates uploaded, he met a woman at a restaurant. This woman turned out to be Bachelor contestant Bec Chin, a 28-year-old dietician. But when she turned up in the limo for episode one of The Bachelor, he claimed he didn't remember her. That's cold, Sam. Ice cold.
Bachie's version of events, as he told Woman's Day, goes like this: He crossed paths with Bec for a few minutes as he was leaving a restaurant and they had a conversation. That's it.
Bec's version of events, as told by an unnamed friend, is a little different.
"Sam was settling his bill and was heading back to his villa in Seminyak, he asked Bec to come to the inside part of the club with him and then he kissed her."