Grab a bag of confetti and get cheering, people, it seems that our first ever Bachelor wedding may have taken place over the weekend.
Currently on a "babymoon" holiday in Hawaii, 2015 Bachie Sam Wood posted a very cryptic photo of he and his fiancee Snezana Markoski to Instagram on Sunday night, in which the pair were kissing and the caption read, "You may now kiss the…."
Hours later, Wood posted another video, this time showing the pair in bed relaxing.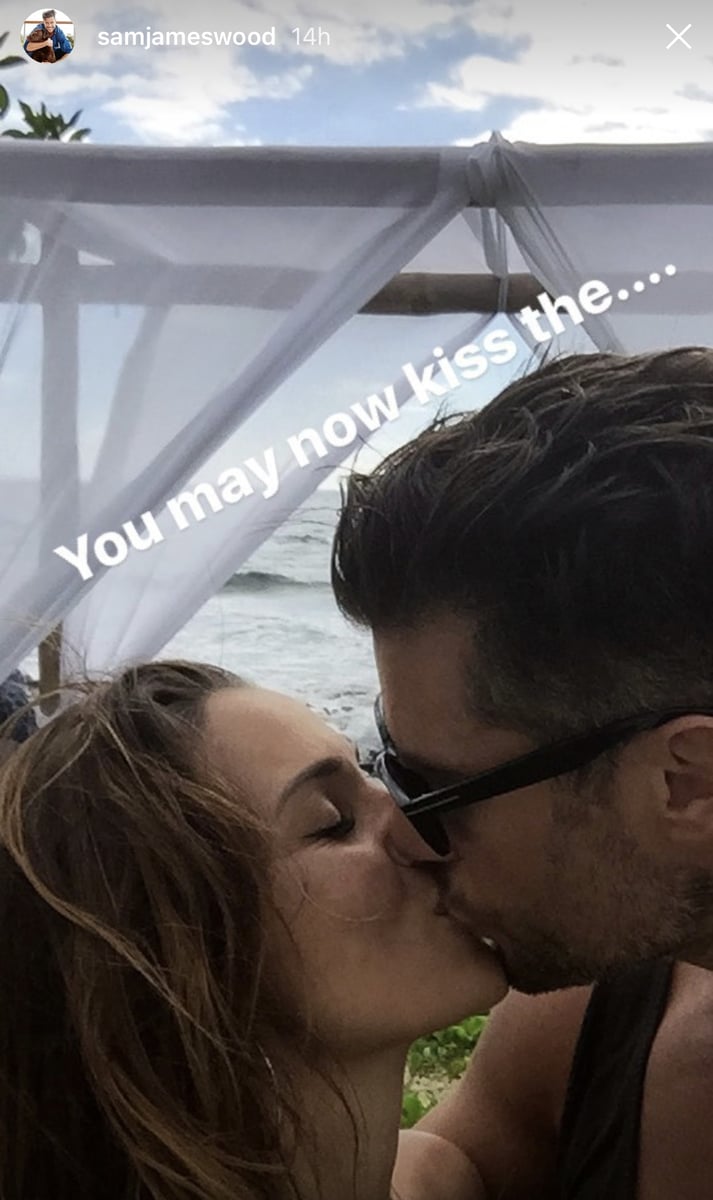 "Snez's two favourite words in the English language," Woods said before showing Markoski eating a bowl of dessert, "room service."
The pair became engaged in December 2015 while on holiday in Tasmania, several months after falling in love on Channel 10's iconic reality TV show.
"She said YES! When you know, you know. I love you Snezana," Wood wrote alongside an image of the couple holding hands.
Listen: Snezana Markoski talks motherhood and finding love on television with Mamamia's Holly Wainwright. Post continues... 
Then in May this year, the couple announced they were expecting their first child together (Markoski has a 12-year-old daughter, Eve, from a previous relationship).
"We're so excited to be able to let the world know that our little family of 3 is soon to become 4," Markoski wrote in an Instagram post almost seven weeks ago, adding "@samjameswood you're an incredible father."
If the wedding rumours are true, CONGRATULATIONS Sam and Snez! And if they're just a tease, well, enjoy your holiday nonetheless.
Mamamia has reached out to Wood and Markoski's representatives for comment.