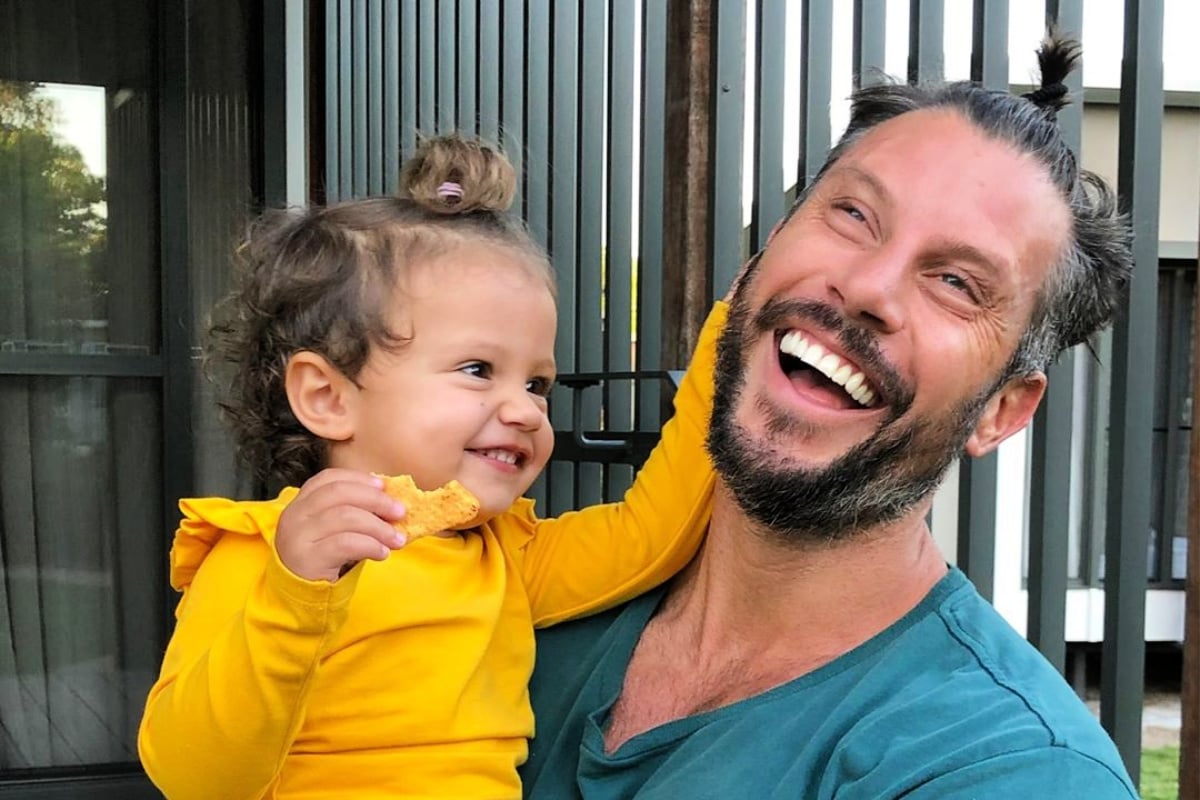 I grew up in your fairly typical '80s family dynamic. I was the eldest of three kids with Mum at home and Dad working in a little pocket of Hobart. Not rich, not poor.
I loved school, I loved playing with friends and I was a happy kid going about my business. Dad would go off to work early. He'd give us a lift to school if we made it to the car within 30 seconds of the double beep, otherwise we would walk. And every night, he would arrive home just before dinner.
Dad would often work weekends and Mum would taxi us everywhere, from after school sport and music lessons to birthdays and activities all weekend long.
Side note – we learnt more about Sam Wood when we took him on a first date. Post continues after video.
We loved our Dad to bits, but he definitely didn't know us like Mum. In our house, Mum was the soft one that we absolutely adored and Dad was very tough. He'd adopted old school attitudes that he'd learnt from his father and was very much ruling the house with an iron fist.
Then, at the age of 13, my life was flipped upside down when my mum – my everything, our everything – was diagnosed with cancer. Of course, you believe everything is going to be OK. We told ourselves Mum would beat it and things would return to normal, the way we loved them and the way they were supposed to be. But they didn't.
Two years later, Mum lost her battle with cancer and my siblings Hannah, 12, Alex, nine, and I, then 15, lost the person we loved most in the world. We loved our Dad, but he worked so much with his own business that we didn't see him very often. Mum was our person.