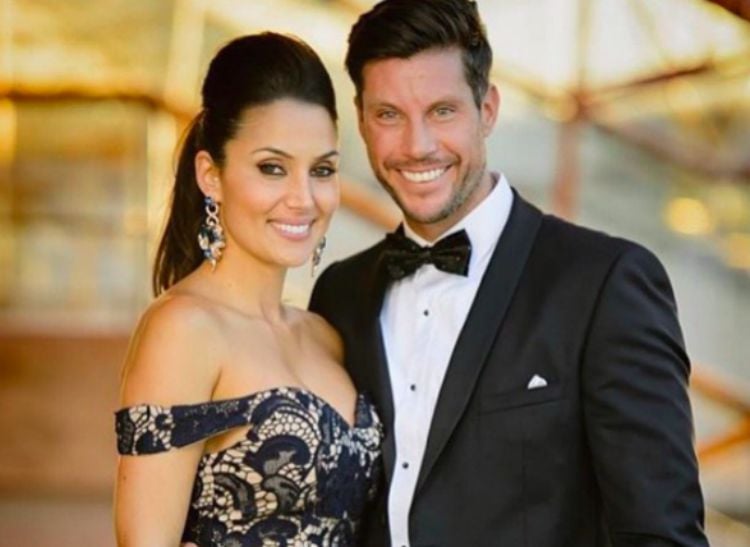 Since The Bachelor's finale this week ended in a bang, so too have the interviews Sam Wood and Snezana have been giving to radio stations across the country. No topic has been left untouched; from who is moving where to how great the sex is in the bedroom. Sam and Snez have been very forthcoming about their intentions (sort of, they didn't get TOO deep into the sex question), particularly with their joy to be raising Snez's nine-year-old daughter Eve together.
But it seems like maybe Eve isn't the only child Sam's got on his mind.
Yesterday, the Daily Mail is reporting that Sam took Snezana along to meet his friends new-born baby Poppy, and if this picture isn't enough of a hint, Sam explained that the experience has left him very clucky, for kids of his own.