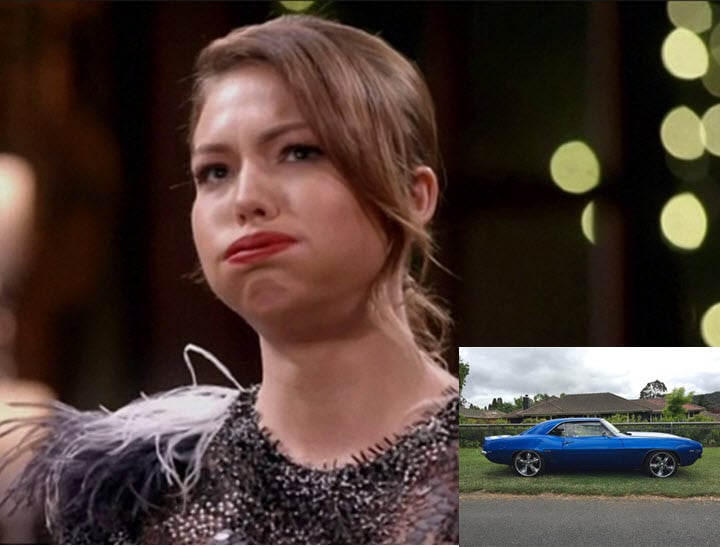 Interesting choice, Sasha.
Sam Frost told Sasha Mielczarek in The Bachelorette that she doesn't have "nice things". One of the not-nice things she did have was a smashed-up Hyundai Getz, so Mielczarek decided to replace it for her.
Sasha went for the ultimate boy-racer car, which I have on good authority is a 1969 Camaro. Lovely gesture. Unusual choice.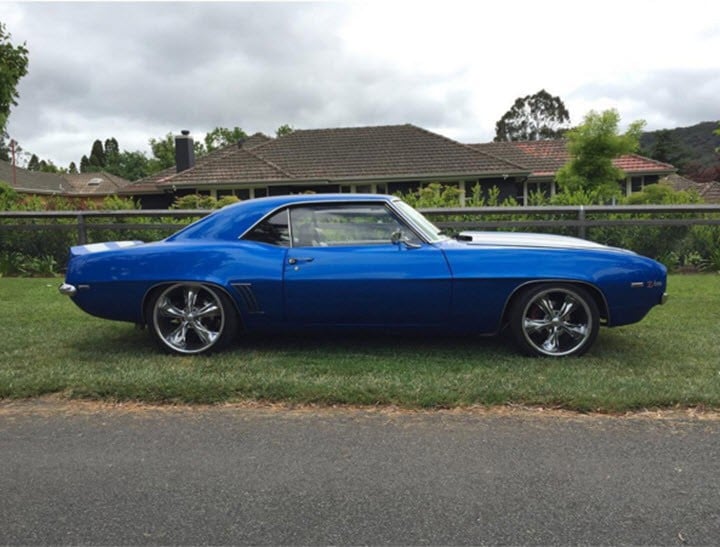 While undoubtedly a superb piece of machinery, it looks like the kind of car in which one would perform a series of blockies around the local shops and catcall hot chicks.
The Daily Mail has given the creepy and invasive effort of examining the state of Frost's poor old Getz.
It's been parked on a street in Bondi for three months, apparently. The back was filled with bottles, old mail, magazines, shoes and clothes, plus a dirty plate and "frying pan, cheese grater, plate, bowl and a heater".