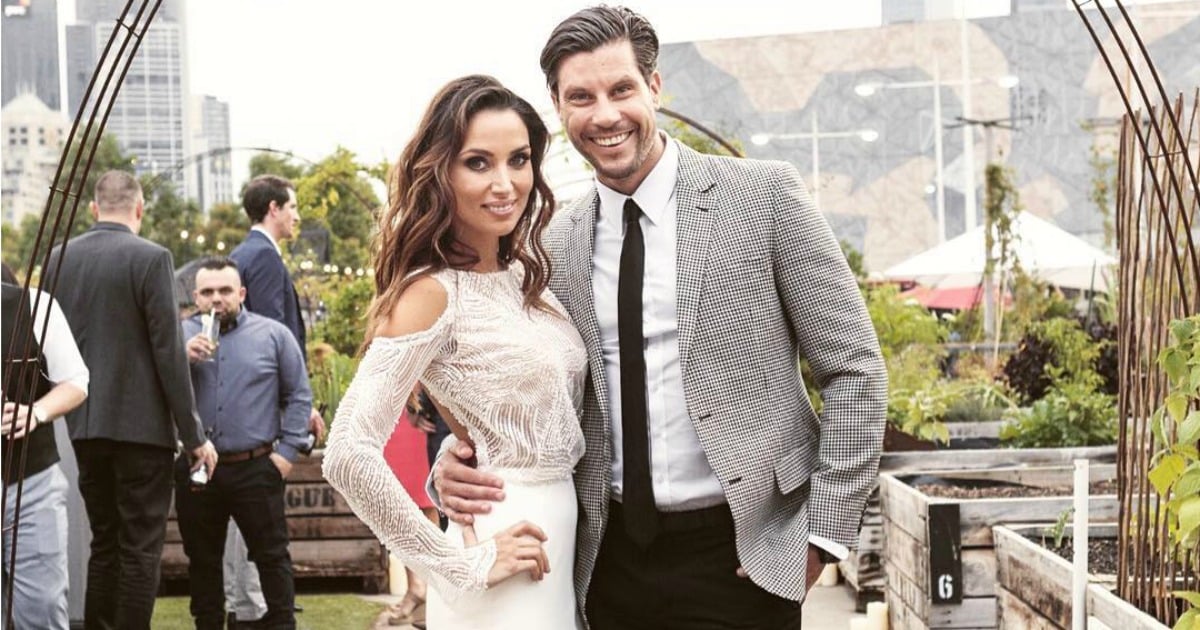 We watched them meet on television, fall in love on television, but turns out we aren't going to watch Sam Wood and Snezana Markoski get married on television.
In an interview with Nova's Fitzy and Wippa, the engaged Bachelor couple shut down any suggestion that they would broadcast their nuptials to the rest of Australia. This is despite claims in Woman's Day that the pair had negotiated to have their "million dollar" ceremony aired on Channel 10.
"Negative," said Sam, when asked if the ceremony would be televised. "No."
The question was among a list of rumours fired at the pair during this morning's interview, most of which they firmly denied.
They aren't, for example, actively trying for a baby, despite what recent media reports have suggested. Instead, Snezana said that a comment about their desire to have children had been taken out of context.
"It was basically, 'Are the wedding plans underway or are you having a baby first?' And we said, 'Whatever. Whatever comes first.," Snezana told the Nova hosts.
"The question was 'Do you want more kids?' and we said 'yes'," said Sam. "And all of a sudden that means Snez is 15-weeks pregnant."
Forget trying for a baby – the pair aren't even living together yet. Still making it work from opposite sides of the country – Sam in Melbourne and Snez in Perth – they travel back and forth whenever their busy schedules permit. They have however purchased a house together in Melbourne and are said to be moving in together soon.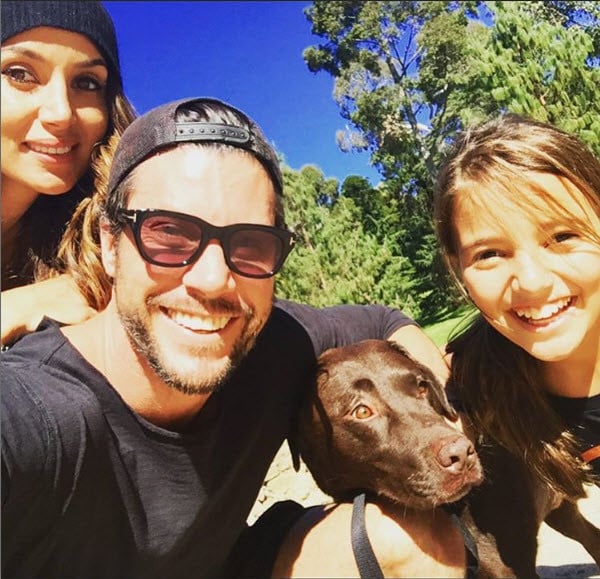 via Instagram.
Despite their success on The Bachelor, neither have plans for any reality television appearances in the near future. Not even for a guest role on the next season of The Bachelor. "No, not locked in for that one," laughed Snez.
However, the 35-year-old said she wouldn't totally rule out joining a future season of Dancing with The Stars. "Maybe, I'd have a crack," she said. "Yeah, it's a maybe."