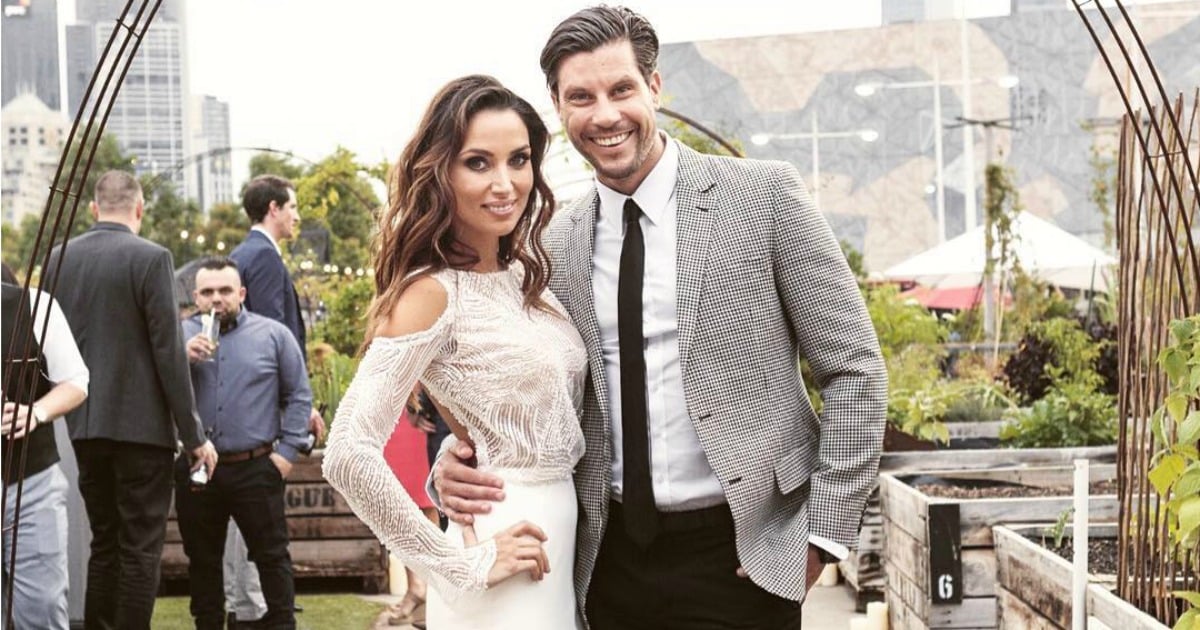 We watched them meet on television, fall in love on television, but turns out we aren't going to watch Sam Wood and Snezana Markoski get married on television.
In an interview with Nova's Fitzy and Wippa, the engaged Bachelor couple shut down any suggestion that they would broadcast their nuptials to the rest of Australia. This is despite claims in Woman's Day that the pair had negotiated to have their "million dollar" ceremony aired on Channel 10.
"Negative," said Sam, when asked if the ceremony would be televised. "No."
The question was among a list of rumours fired at the pair during this morning's interview, most of which they firmly denied.
They aren't, for example, actively trying for a baby, despite what recent media reports have suggested. Instead, Snezana said that a comment about their desire to have children had been taken out of context.