The tales of the Mile High Club – and the celebrities who have joined it – are legendary, and now it seems that a homegrown Aussie couple may have the bathroom of an airplane to thank for their baby's pending arrival.
Speaking to radio co-hosts Kyle Sandilands and Jackie O on Monday morning, Sam Wood and Snezana Markoski revealed that the conception of their baby "might have happened up in the air."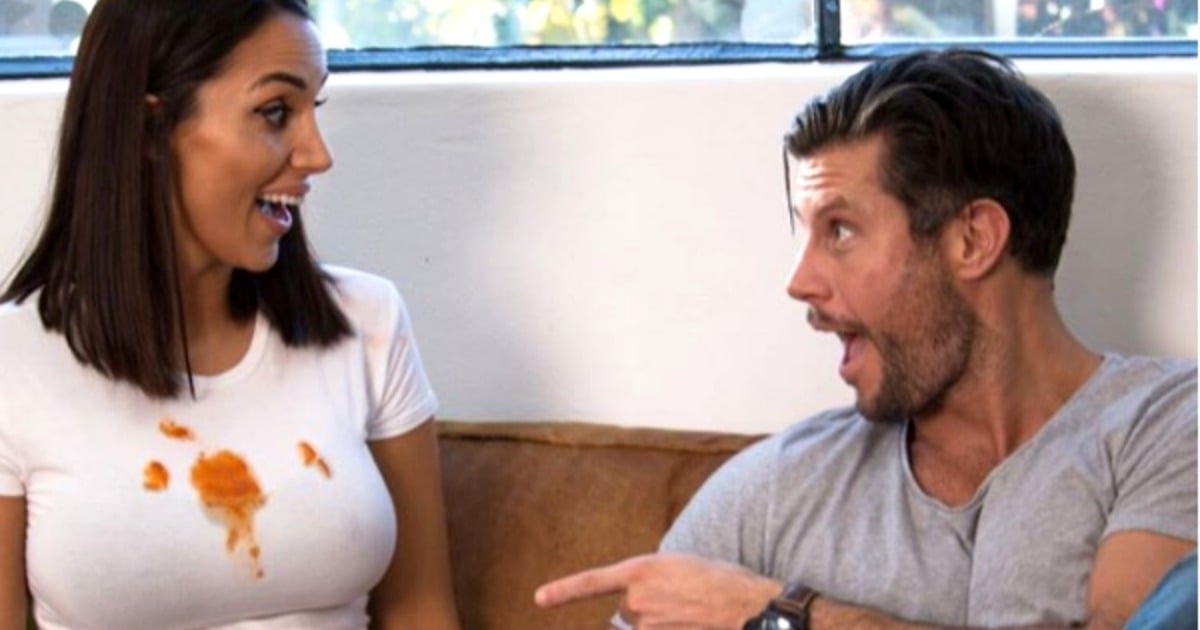 When asked by Sandilands if Markoski "had a feeling" as to whether or not she was pregnant, the 35-year-old replied, "we were thousands of metres up in the air, so you never know."
"It might have happened up in the air," 36-year-old Wood confirmed, adding that it "wasn't on a domestic flight."