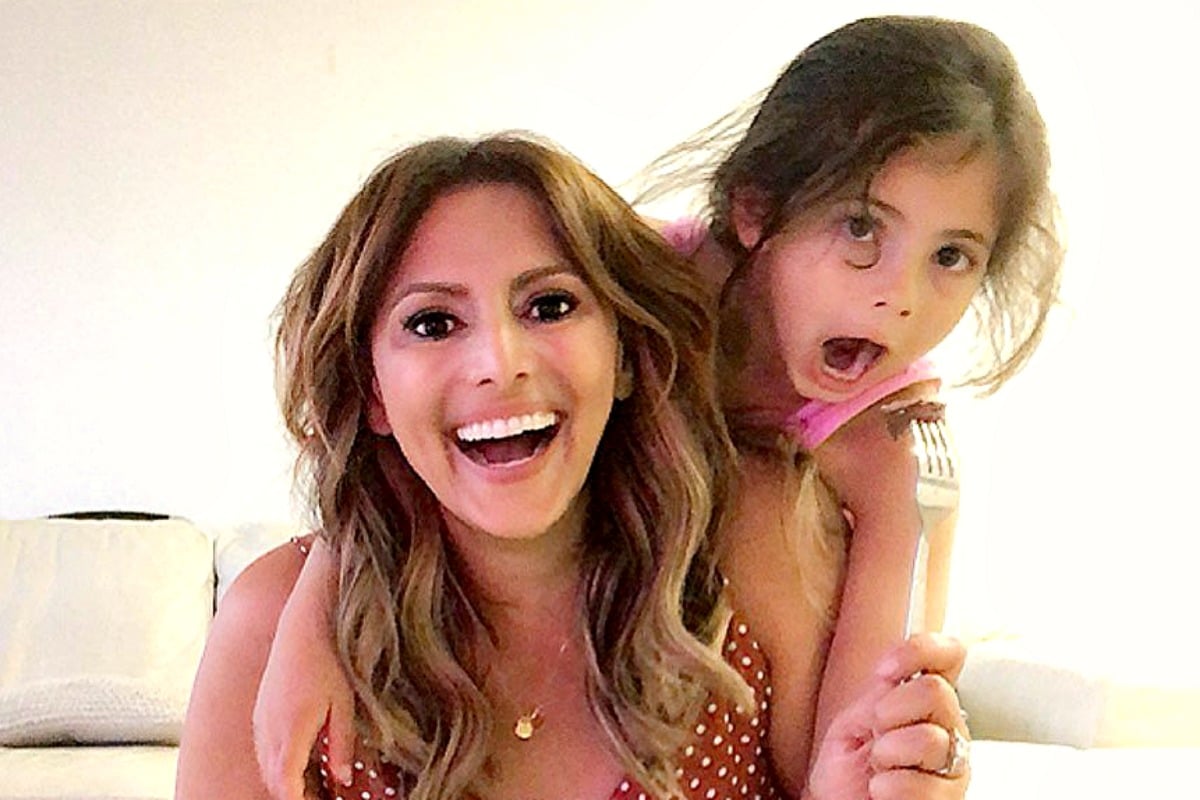 It might only be December, but back-to-school season will sneak upon us before we've even noticed our Christmas lights are still up.
To help us get through the struggles of getting your child ready for school – and all the organisational things and miscellaneous supplies that come with it – we've asked The Daily Edition presenter and SWIISH lifestyle site founder Sally Obermeder for urgent help.
And she delivered.
As a mum of two girls, Annabelle, seven, and Elyssa, almost two – she knows how stressful December and January can be. And even though she admits she doesn't get everything right (who does?), she's got a handful of hacks that make it easier.
"During Annabelle's first year I tried to juggle so much, not wanting to let anyone down, I found myself caught in this 'must hurry lifestyle'," Sally tells Mamamia.
"I was always trying to finish a task quickly without being present or would multitask to the point of finding myself stressed and overwhelmed.
"Now I try to slow things down and involve the girls in tasks when I can and also share the load."
View this post on Instagram

 
Without further ado, here are Sally's handiest tips, which we all can benefit from: