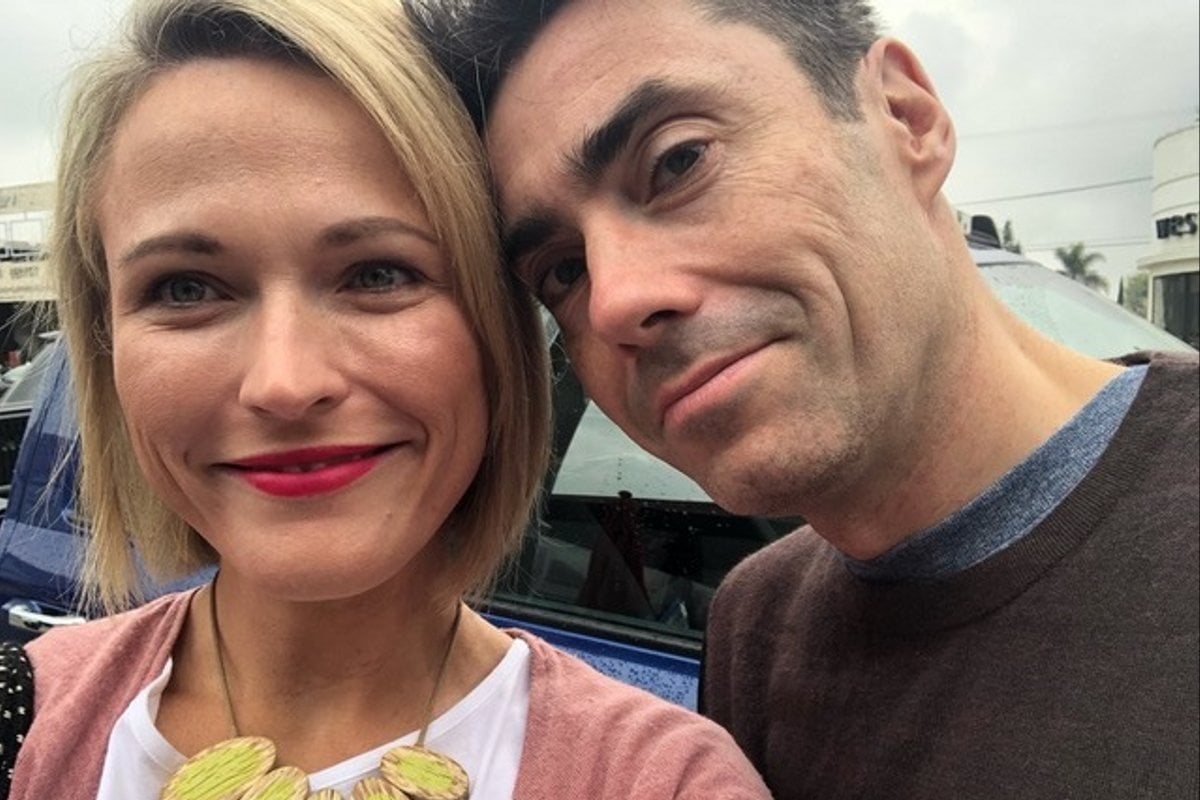 Stay-At-Home-Mums are a thing. We even have an acronym for them: SAHMs. 
We all know one. Many of us are them. I am one, I think. 
Sure, I am completing an online university degree, I teach a few yoga classes, and I get paid to write a little bit, but mostly it's me, the laundry pile, and endless hours of searching Pinterest for shower cleaning hacks.  
Watch: Be a good mum. Post continues below.
Also, there are school drop-offs, pick-ups, sports, lunchboxes, finding matching socks, remembering the after-school activities roster, birthdays, birthday parties, holidays, gifts and trying to call each of my four children by the correct name. Life admin, mental load, all that good (resentment building) stuff. It's nothing unusual.

It's also not unusual for me to escape the domestic drag by scrolling Instagram and making my way into some other aesthetically pleasing, perfect world. 
And that is where I found Mr Sally Hepworth. Confusion set in. Sally Hepworth is a Melbourne based, groovy-as-a-70s disco, bestselling author of six novels (yes, I am an awkward fan girl.) 
Could it be that this wildly creative woman had misspelled her title? Had she left out the 's'? OR was this a new private account? All wrong. The Instagram account of Mr Sally Hepworth belonged to her husband – Christian Hepworth. Unusual, a man taking a woman's name. So I followed him.
What a delight it was, to watch this charismatic couple through the lens of both their accounts. Forget Keeping up with the Kardashians – I wanted to see 'At Home with the Hepworths'. They're modern, quirky and all kinds of cool with none of it done on purpose. Charming. Refreshing. 
And then, without warning, my internalised Boomer dialogue was exposed.