With her long honey-blonde hair and piercing blue eyes, it was easy to see why Sally Anne Bowman had been scouted by a modelling agent when she was just 15 years old.
By 18, she was already the face of Swatch watches and critics had compared her waif-like looks to those of Kate Moss.
Her ultimate goal, she told family and friends, was to appear on the cover of Vogue.
But while Sally Anne's face would soon be splashed across publications across the globe, it would very much be for the wrong reason. A reason that will make your blood run cold.
On 24th September 2005, Sally Anne, who lived in Croydon in the UK, went for a night out with her older sister, Nicole, and some other friends. At around 2.20am, she called her on-off boyfriend, Lewis Sproston, 20, who picked her up and drove her to her home in Blenheim Crescent.
While in the car, the couple argued. They'd recently split, then got back together. They each thought the other was being unfaithful and the quarrel, later described by Sproston as "petty and jealous" lasted until 4am, as reported by the Evening Standard.
At that time, Sally Anne stormed out of the car and walked towards her house while Sproston sped off.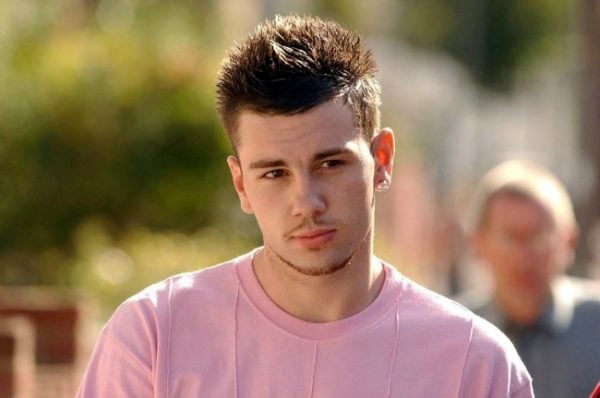 Sally Anne's on/off boyfriend Lewis Sproston was firmly in the frame. Image: Getty
But somehow, Sally Anne never made it to her front door.
At 6.30am, a neighbour looking out their window saw a pair of legs sticking out of a skip in Sally Anne's driveway, according to The Daily Telegraph.
They belonged to Sally Anne. She'd been stabbed seven times in the neck and stomach - three of the knife wounds were so savage they'd passed all the way through her body. She had bite marks on her neck, chest and cheek. Her handbag, mobile phone, and some of her clothes were missing.
An autopsy later revealed she had been raped as she lay dead or dying.
Of course, on/off boyfriend Sproston was firmly in the frame - but he vehemently denied having any involvement in his girlfriend's murder.
When police approached him the following day he was on his way to Macca's and asked: "Is it about the row I had with my girlfriend last night?"
The police had been involved in their jealous fights before. It seemed Sproston had a motive.
He was held and questioned for four days until DNA analysis showed the semen in Sally Anne's body belonged to someone else.
So, who then, was responsible for Sally Anne's murder?
For nine months, the trail went cold.
Then, on 15th June 2006, a man named Mark Dixie, 36, got into a bar fight after a football game. By that time it was common practise for police officers to take DNA samples for minor offences if they chose to do so. While he was questioned about the brawl, Dixie cried, which police thought was odd.
Eleven days later when they received a call from the testing lab to say Dixie's DNA was a perfect match with the sample from the Sally Anne Bowman case, they understood perfectly why he'd bawled.
Dixie was arrested and charged with Sally Anne's rape and murder.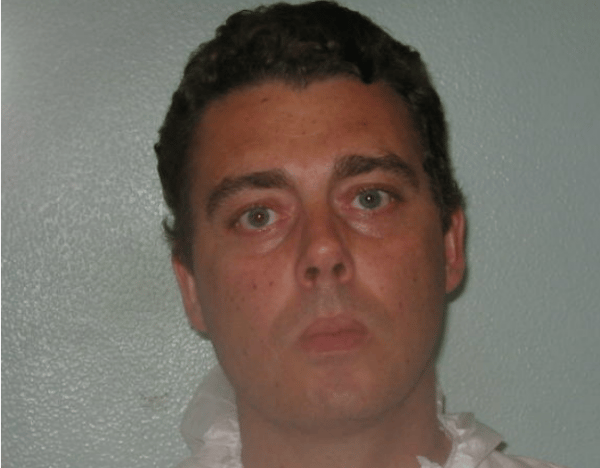 Mark Dixie. Image: Metropolitan Police 
He pleaded not guilty to the murder and his defence - if you could call it that - was shocking.
He admitted to having sex with Sally Anne - he knew the DNA proved that beyond a doubt. But he said someone else had killed her and he had just stumbled across her as she lay dying and had "taken advantage of the situation".
The jury heard that on the night of the murder, Dixie had been drinking and taking cocaine with two female friends who lived just around the corner from Blenheim Crescent. The girls had gone to bed at 10.30pm, but Dixie had stayed up.
Then he had gone on the prowl.
He'd attacked a female motorist and had stolen her mobile phone before a taxi came her to aid.
Then, around 4am, he happened upon Sally Anne.
LISTEN: Holly Wainwright and The Stephens Twins explore our fascination with the True Crime genre. Is it simply our love of a good story, or something more sinister? Post continues after audio...

He, of course, claimed she'd already been killed at this point. But the jury believed it was Mark Dixie who had stabbed Sally Anne multiple times before having sex with her body, biting her and dumping her in a skip.
He was found guilty of rape and murder and sentenced to life in prison, with a minimum of 34 years. It's terrifying to think that were it not for DNA, it could easily have been Lewis Sproston being lead from the dock to the spend the rest of his days behind bars, instead of Dixie.
Dixie, it transpired, had a lengthy criminal history. Before he killed Sally Anne, he had amassed 16 convictions for various offences including robbery, indecent assault and indecent exposure. The first offence - where he robbed a woman at knifepoint and grabbed her breasts - was committed when he was just 16 years old.
He lived in Australia between 1993 and 1999 when he was deported for committing rape.
After he was convicted of Sally Anne's murder, police checked his DNA against samples they'd collected related to the unsolved Claremont killings, as Dixie had lived in the area at the time. They were unable to find a match, but in November 2017, the BBC reported that Dixie, now 47, was sentenced to two more life terms after being convicted of two further sex attacks he committed in the UK.
For Sally Anne's loved ones, the suffering is never ending. Just last year, their daughter's remains had to be exhumed because thugs kept vandalising her grave. They opted to have her cremated and brought home.
Her mum Linda told The Daily Star: "I won't say where in the house but she is home."
That is probably the coldest comfort they could have hoped for.