With her long honey-blonde hair and piercing blue eyes, it was easy to see why Sally Anne Bowman had been scouted by a modelling agent when she was just 15 years old.
By 18, she was already the face of Swatch watches and critics had compared her waif-like looks to those of Kate Moss.
Her ultimate goal, she told family and friends, was to appear on the cover of Vogue.
But while Sally Anne's face would soon be splashed across publications across the globe, it would very much be for the wrong reason. A reason that will make your blood run cold.
On 24th September 2005, Sally Anne, who lived in Croydon in the UK, went for a night out with her older sister, Nicole, and some other friends. At around 2.20am, she called her on-off boyfriend, Lewis Sproston, 20, who picked her up and drove her to her home in Blenheim Crescent.
While in the car, the couple argued. They'd recently split, then got back together. They each thought the other was being unfaithful and the quarrel, later described by Sproston as "petty and jealous" lasted until 4am, as reported by the Evening Standard.
At that time, Sally Anne stormed out of the car and walked towards her house while Sproston sped off.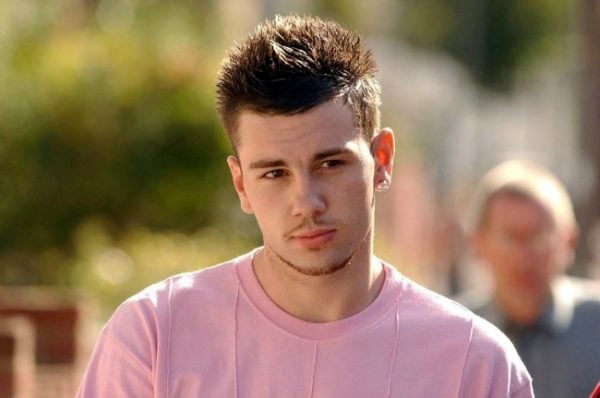 Sally Anne's on/off boyfriend Lewis Sproston was firmly in the frame. Image: Getty
But somehow, Sally Anne never made it to her front door.
At 6.30am, a neighbour looking out their window saw a pair of legs sticking out of a skip in Sally Anne's driveway, according to The Daily Telegraph.
They belonged to Sally Anne. She'd been stabbed seven times in the neck and stomach - three of the knife wounds were so savage they'd passed all the way through her body. She had bite marks on her neck, chest and cheek. Her handbag, mobile phone, and some of her clothes were missing.
An autopsy later revealed she had been raped as she lay dead or dying.
Of course, on/off boyfriend Sproston was firmly in the frame - but he vehemently denied having any involvement in his girlfriend's murder.
When police approached him the following day he was on his way to Macca's and asked: "Is it about the row I had with my girlfriend last night?"
The police had been involved in their jealous fights before. It seemed Sproston had a motive.
He was held and questioned for four days until DNA analysis showed the semen in Sally Anne's body belonged to someone else.
So, who then, was responsible for Sally Anne's murder?
For nine months, the trail went cold.
Then, on 15th June 2006, a man named Mark Dixie, 36, got into a bar fight after a football game. By that time it was common practise for police officers to take DNA samples for minor offences if they chose to do so. While he was questioned about the brawl, Dixie cried, which police thought was odd.
Eleven days later when they received a call from the testing lab to say Dixie's DNA was a perfect match with the sample from the Sally Anne Bowman case, they understood perfectly why he'd bawled.