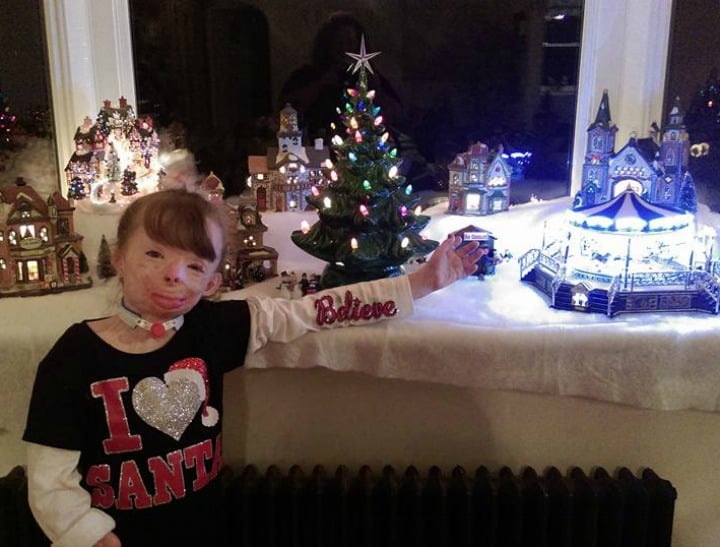 Two years ago, Safyre Terry, lost her father and three siblings in a deadly arson attack.
The eight-year-old suffered burns to 75% of her body with family calling her survival "a miracle".
Safyre now lives in New York with her paternal aunt, Liz Dolder, who has also set up a Facebook page to support her niece.
Last week Dolder made a post on the page asking the community to send Safyre Christmas cards.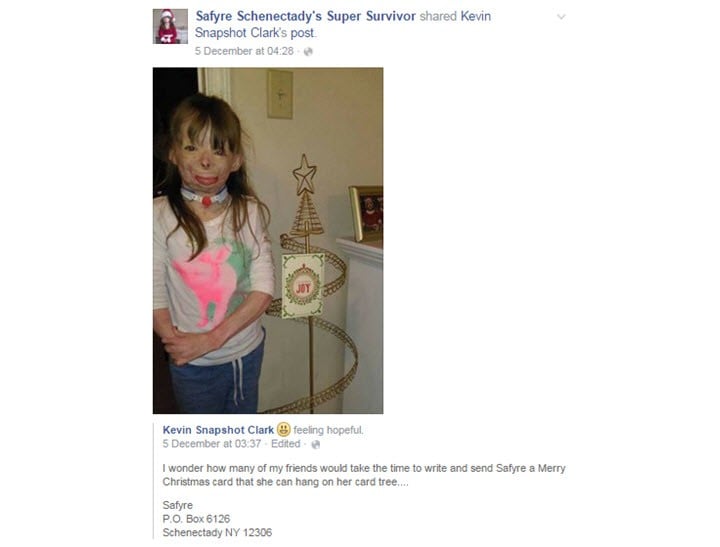 "I wonder how many of my friends would take the time to write and send Safyre a Merry Christmas card that she can hang on her card tree," the caption read.
Dolder told Buzzfeed News that she had bought a card-holder, shaped like a Christmas tree,  that could hold up to 100 cards and Safyre wanted to fill it up.