Everybody, relax. Eva Mendes is fine and still very much the partner of Dreamy McDreamboat Ryan Gosling.
We understand your concern, though.
When one half of Hollywood's #relationshipgoals couple attends potentially the biggest night of his career without the other half… well, eyes widen and eyebrows raise.
Who is the mystery blonde sitting next to him in the front row? Could she be a seat filler…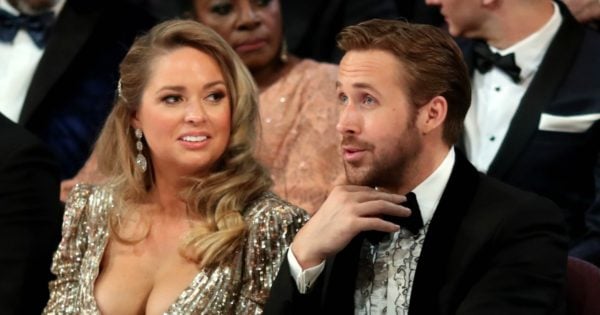 Wait, why are they hugging?