Everybody, relax. Eva Mendes is fine and still very much the partner of Dreamy McDreamboat Ryan Gosling.
We understand your concern, though.
When one half of Hollywood's #relationshipgoals couple attends potentially the biggest night of his career without the other half… well, eyes widen and eyebrows raise.
Who is the mystery blonde sitting next to him in the front row? Could she be a seat filler…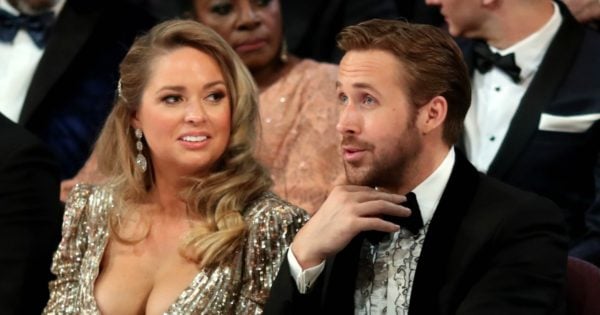 Wait, why are they hugging?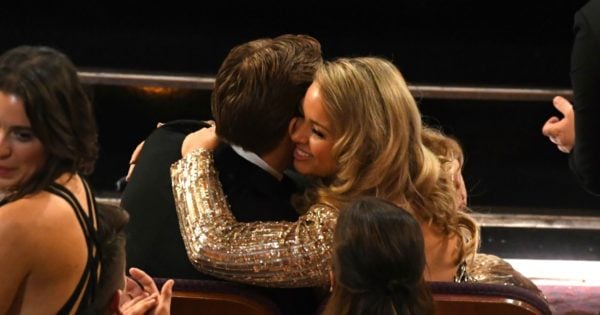 Had that unfortunate little envelope mix-up not occurred, it could have been the dramatic highlight of the evening. (Which tells you everything you need to know about the event, really.)
We'll dispense with the suspense. It's his sister, Mandi Gosling.
She's a 40-year-old television and music video producer from Los Angeles, and has attended a number of award ceremonies with her little bro in the past.

The Oscars was very boring. Until, suddenly, it wasn't. (Post continues after podcast.)

Gosling was up for the Best Actor gong for his performance as jazz pianist Sebastian in the highly decorated film La La Land.
Mendes didn't join her man at the 2017 Golden Globes or SAG Awards either, but she did get a touching nod during his acceptance speech for the former last month.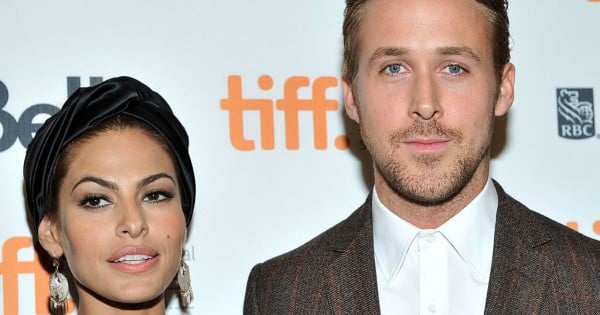 Clutching the trophy for Best Performance by an Actor in a Motion Picture – Musical or Comedy, Gosling acknowledged that while he was "singing and dancing and playing piano" she was "raising our daughter, pregnant with our second and trying to help her brother fight his battle with cancer."
The notoriously private pair have been together since meeting on the set of 2012's The Place Beyond the Pines and have two children, aged two and nine months.