As we came to learn earlier this week, the world's most visually pleasing pair, Ryan Gosling and Eva Mendes, secretly welcomed a new baby into the world weeks ago.
And nobody noticed.
Joining 19-month-old sister Esmerelda, Amada Lee Gosling made her entry into the world during April, but a specific birthdate is still not known.
So naturally, now that we all know a little, we're keen to know a lot.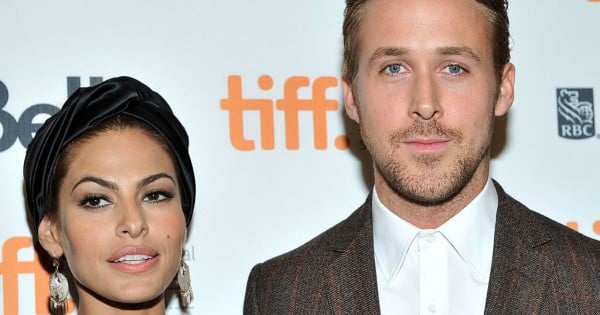 Gosling and Mendes keep a low profile. Source: Getty. 
Cue Ellen, the talk show host who can draw blood from the most private of Hollywood stones.
Speaking with the 58-year-old comedian on Friday, Gosling opened up on his growing gaggle of baby Goslettes.
"Is this true, you're a daddy for the second time?" she asked.
"I am," the famously private star said shyly.
"I bought a picture if you want, I don't know if you're interested in seeing it," he casually threw in, with Ellen quickly saying "yes" amongst a screaming crowd.