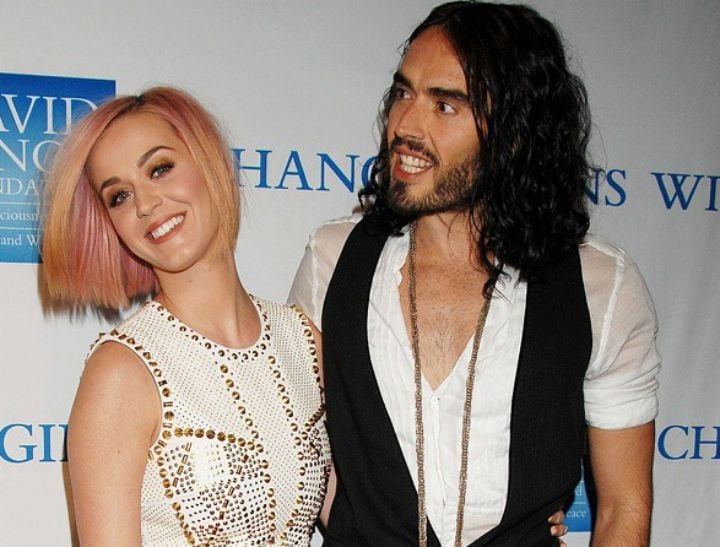 Unlike his ex-wife Russell Brand has rarely mentioned their marriage since ending it.
Katy Perry's "documentary" Katy Perry: Part of Me chronicled a period in her life during which her husband of 14 months broke up with her via text message.
"He hasn't spoken to me since he texted me saying he was filing for divorce," the pop star said sometime afterwards. How cruel, we thought. How heartless.
Well, now he is talking about the marriage that ended so unceremoniously but not in particularly flattering terms.
Watch the trailer for the new Russell Brand documentary here… Post continues after video.
In a trailer for a new documentary called Brand: A Second Coming the comedian and actor discusses how a trip to Africa for Comic Relief had a profound effect on how he saw his life — and his marriage to the pop star.
"I'm associated with the very thing that I detest: vapid, vacuous, plastic, constructed, mindless celebrity. Fame and power is bullshit," he says, before a clip of him with Perry is shown.
"That's the very sea we're swimming in… 'Oh, who's he? He's married to Katy Perry'."
Brand is the subject of the documentary but he is by no means its champion.