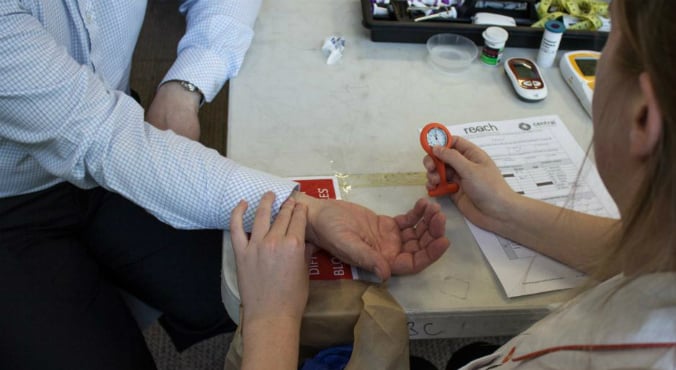 Image: ABC. By Sophie Scott.
Patients in rural Australia with chronic diseases, such as diabetes, are waiting as long as eight weeks to get an appointment with a GP.
Many have to travel four hours a day for an appointment with a specialist.
The overwhelming demand for health services has led rural doctors to develop innovative models of care to ensure patients get the medical help they need.
Dr Tammy Kimpton is a Palawa woman from the west coast of Tasmania.
She is part owner and works as a GP in a private medical practice in Scone, in the Upper Hunter in New South Wales.
"We have 12 doctors who look after around 12,000 to 15,000 patients in the catchment area," she said.
At her surgery, a duty GP is on call and patients are triaged in a mini emergency area.
"If patients want to see the doctor of their choice, it can take up to eight weeks, but with this system, there is always a doctor available to see patients who need urgent medical help," she said.
She said some patients still wanted to wait for their own doctor, but that could have consequences.
"If the patient has diabetes and their sugars are running high, that will have implications over the eight weeks and it would have been advantageous to have dealt with that earlier."
Specialist care not always available
Dr Kimpton said one of the big challenges was dealing with patients whose medical problems fall outside the scope of GP expertise.
"We have a general practice here that we are really proud of but we do know that we have some limitations in the level of care we can provide," she said.
"Patients are not always going to be able to access specialist care in town here and they need to travel and for some people, that is a significant issue."
Her practice has a number of visiting medical specialists including a surgeon, endocrinologist and a cardiologist.