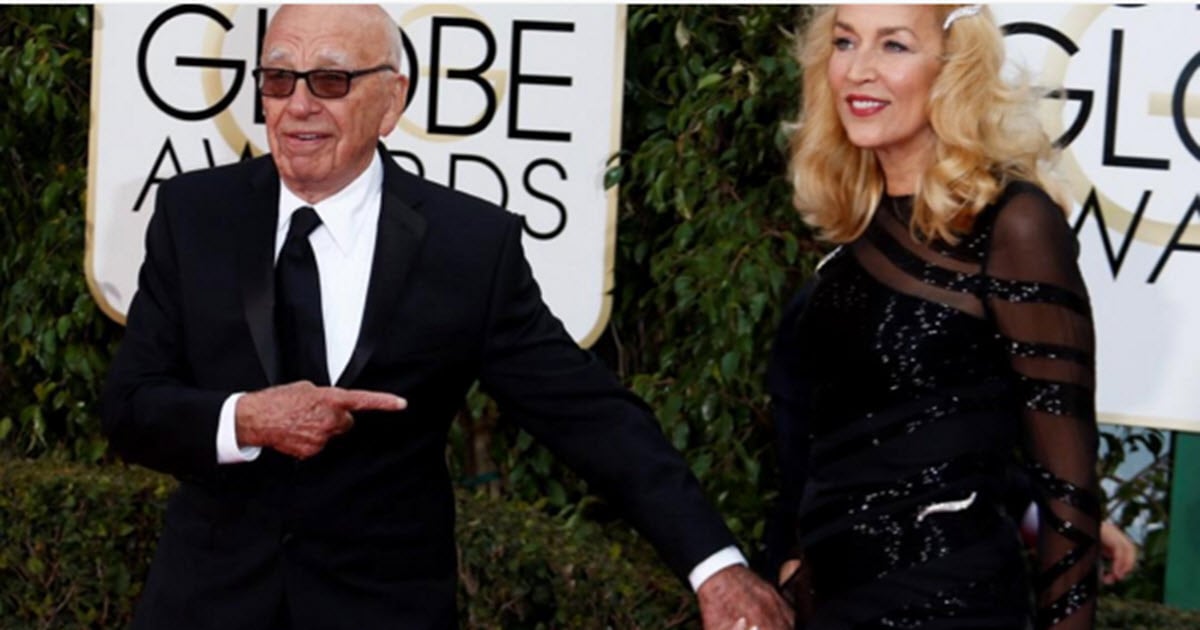 Rupert Murdoch, 84, is going to make an honest woman out of Jerry Hall, 59, – this Saturday.
They've been engaged since January, when Murdoch proposed with a ridonk 20-carat Marquise diamond ring worth $2.4 million following a four-month courtship.
Some could call this a whirlwind romance, but I suppose when you're only just on the right side of 100, there's no time to lose.
The couple are marrying at St Bride's Church in London's Fleet Street (spiritual homeland of journalists, if no longer actual – cheers for the Rupes) where a plaque honouring his father Sir Keith Murdoch stands.
But Rupert's relationship with the church has been a little rocky.
When did Jerry Hall know Rupert Murdoch was "the one"? Well, probably none of these way… Post continues after video.
The church's history book says 6,000 newspaper workers went on strike in 1986 after "the breakdown of negotiations with Rupert Murdoch's News International, parent of Times Newspapers and News Group Newspapers".
"They were unaware that Murdoch had built and clandestinely equipped a new-technology printing plant in Wapping. When they struck, he moved his operation overnight. Within months the printing dinosaur that was Fleet Street was dead."
The church feared the move would result in St Bride's losing its parishioners, mostly journalists and other media types, and that Murdoch's "vision" could "bring about what pestilence, fire and the Luftwaffe had failed to achieve".
That's some heavy stuff!
But despite this Murdoch will be welcomed into St Brides with Hall and all of their many children present.
For Hall it's her four kids with Mick Jagger: models Elizabeth, 32, and Georgia May, 24, James, 30, and Gabriel, 18.
Murdoch's brood includes Prudence, 58, from his first marriage to Patricia Booker, Elisabeth, 47, Lachlan, 44, and James, 43, from his second marriage to Anna Murdoch Mann, plus Grace, 14, and Chloe, 12, from the ill-fated union with Wendi Deng.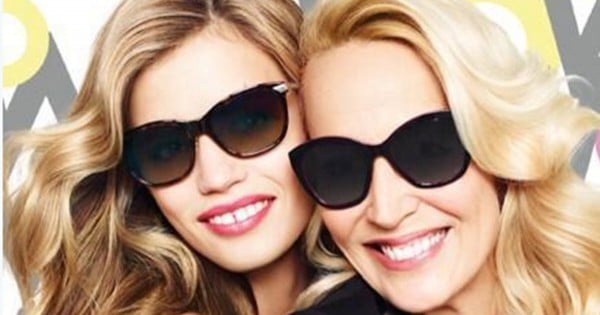 The Sydney Morning Herald helpfully pointed out that Hall's enormous diamond engagement ring is loads bigger than the one he gave to former wife Wendi Deng, 47, a fact about which she is apparently extremely miffed. She did get in a fight with a pie-thrower for him, that's got to be worth something, right?
Anyway, she's not invited to the wedding (will Tony Blair be there?!), and neither is Mick Jagger, but whoever the guests are, I do not envy them picking a gift from that registry.
This will be Hall's first official marriage, since her union with Jagger was never legal – a fact she only found out when she went to initiate divorce proceedings with the noted philanderer.
It's Murdoch's fourth.
Or course, what Hall will wear is the subject of major speculation.
When she married Jagger (in that accidentally non-legal ceremony), she wore a traditional Indonesian dress in pale yellow, but I feel she'll go for something more traditional for her first proper wedding. She is a major Vivienne Westwood fan and wore a design of hers to the Vanity Fair Oscars party, so the label is a major contender.
I will be eagerly awaiting news of a pie-thrower at St Brides, and of Jerry Hall's octogenarian-protection techniques.